BIKE COMPUTER
WITH ANDROID™OS

BIKE COMPUTER
WITH ANDROID™OS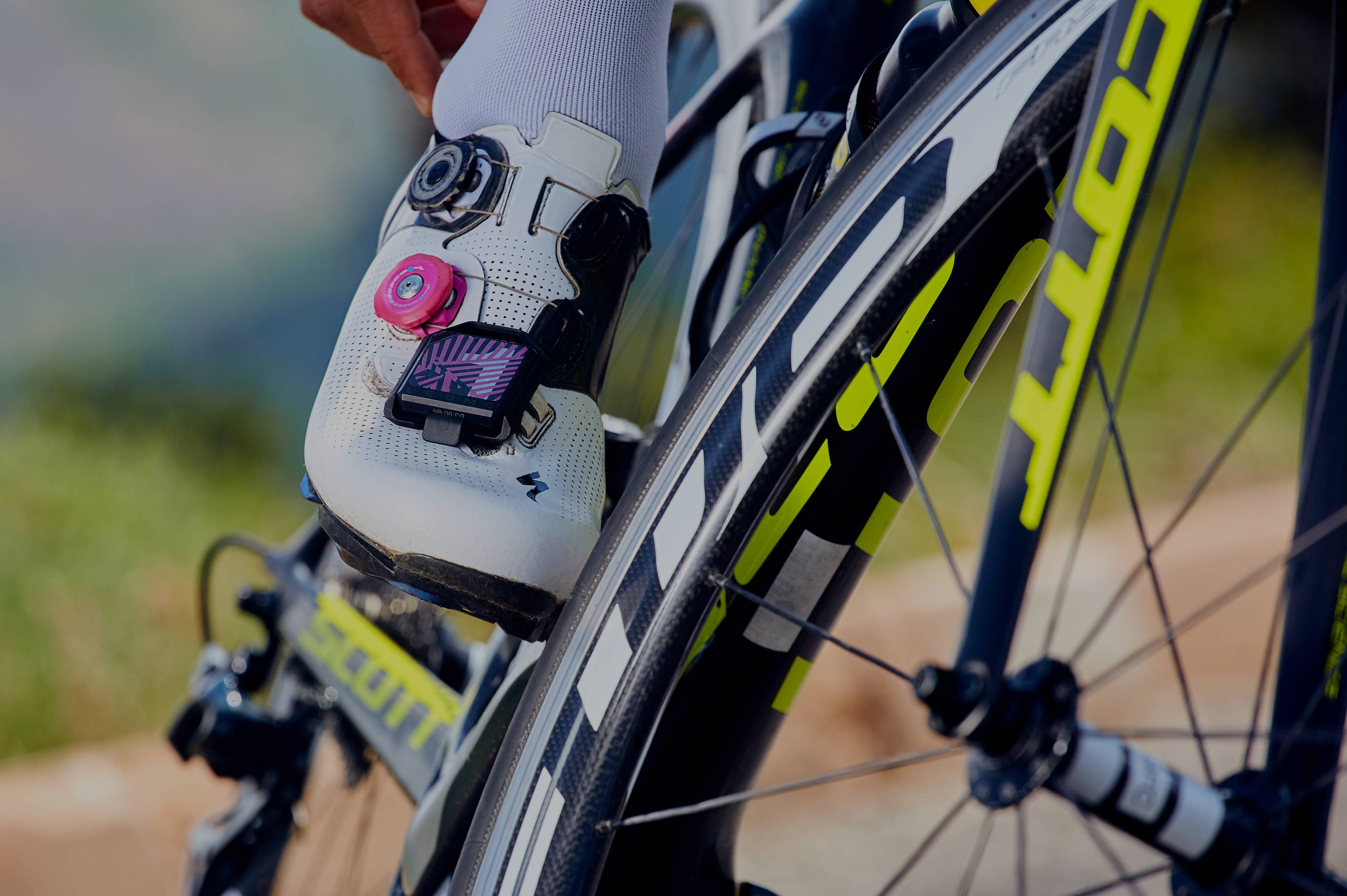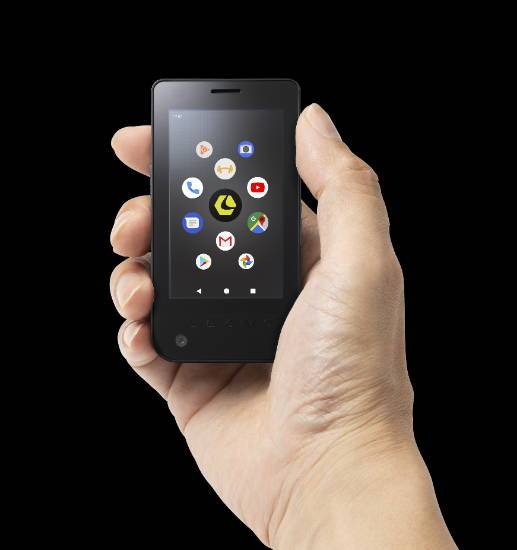 Your digital life now fits in the palm of your hand. The TYPE-S is super smart, not supersized. Enjoy a host of features all in an ultra-mobile connected device that's about the size of a credit card and weighs 110 grams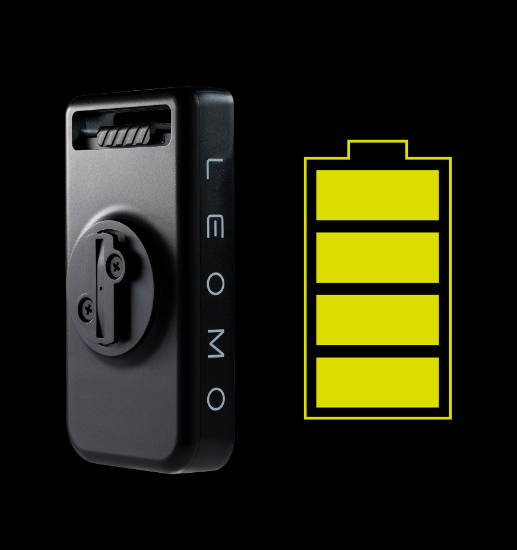 Stay connected longer. TYPE-S has an internal battery life of 11 hours. It comes with a power mount that extends the battery life to 18 hours. Whether you are on a short recovery spin or your weekend long ride feel confident that the TYPE-S will see you through the days training.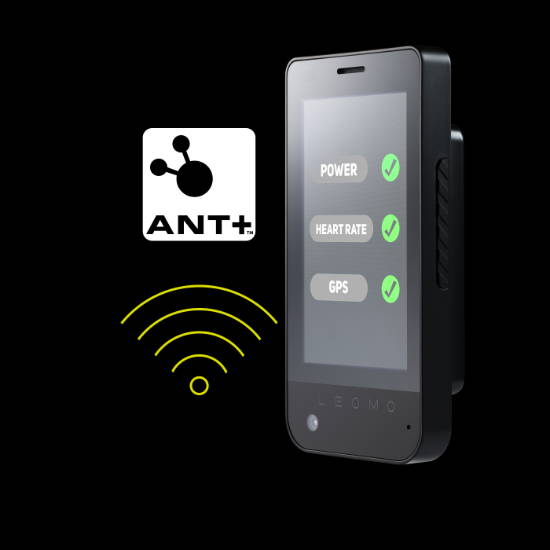 Cyclists are able to capture their most valuable data in one location. ANT+™ and WiFi connectivity allows you to capture data and cross analyze power, cadence, speed, heart rate, elevation, and more.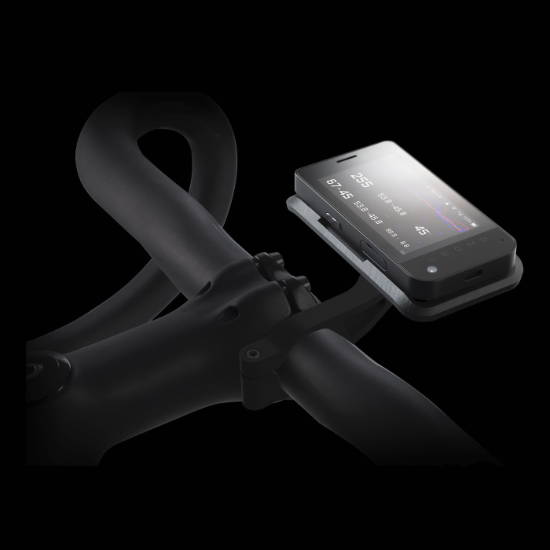 The TYPE-S Multi-Sport adapter is a mounting solution for the TYPE-S. The adapter connects to a straight joint extension and a quarter turn plate. This gives users the ability to connect the TYPE-S to a quarter turn mount and a straight joint mount. These mounts are similar to those used in popular action cameras and bike computers on the market.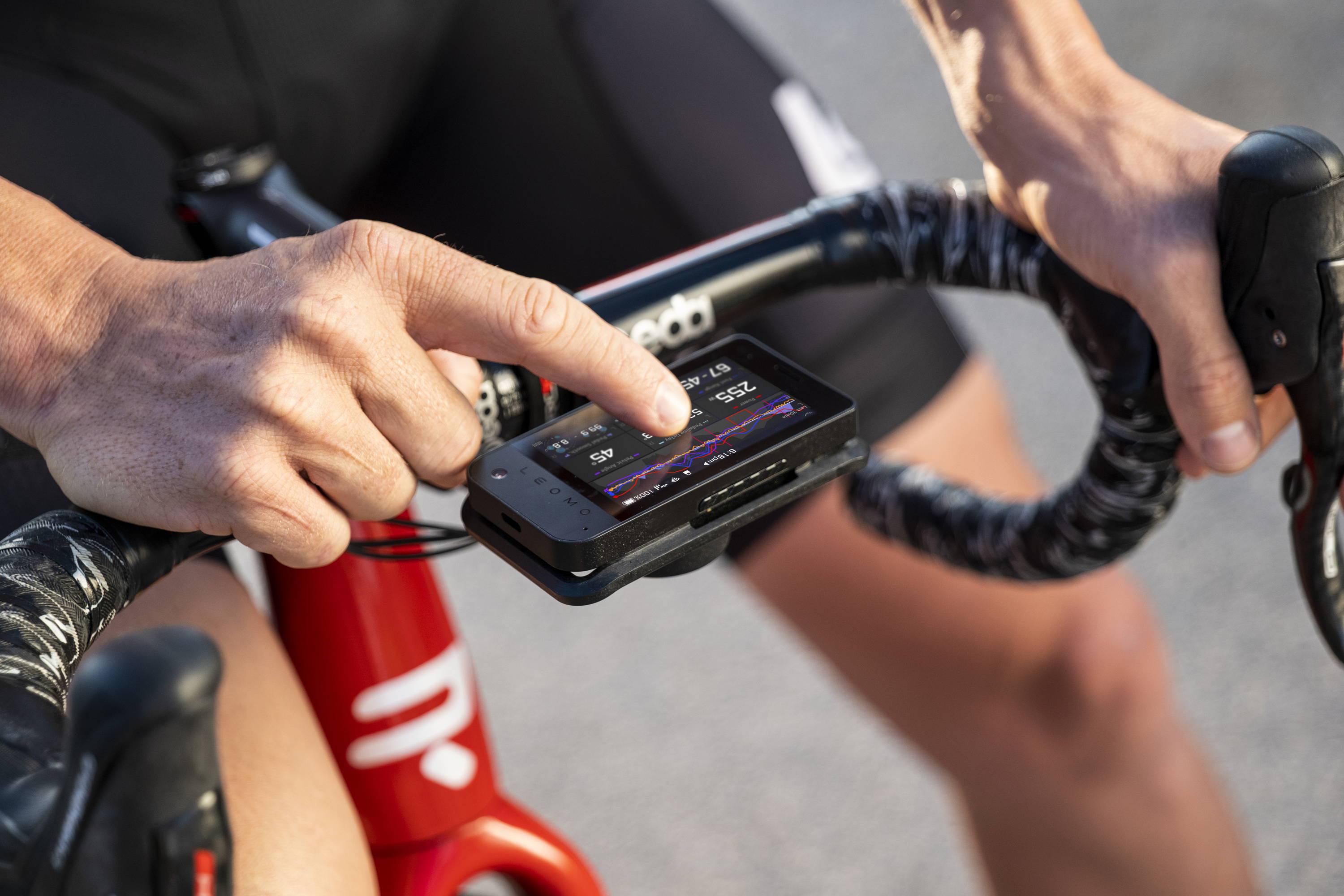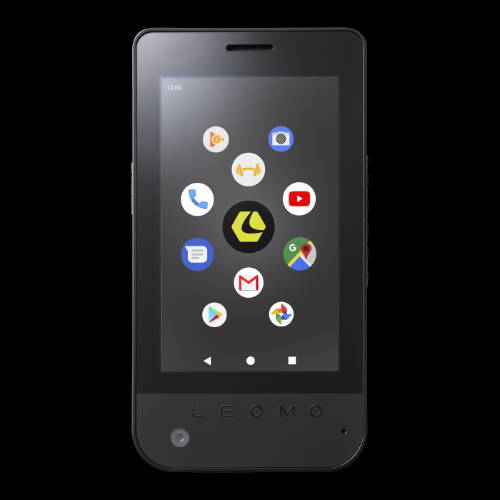 The TYPE-S runs on the Android™ 9.0 Pie operating system. You can access the LEOMO app as well as the Google play store to download your favorite applications to enhance your training/racing experience.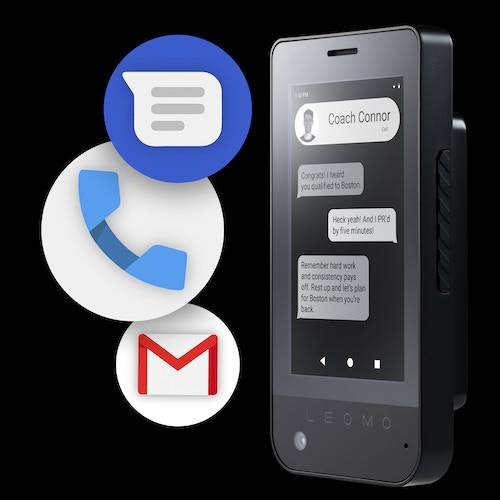 Full Android™ functionality gives you the ability to access your favorite music anytime, anywhere. Simply download music through Google Play Music or stream music from Spotify, connect your favorite Bluetooth headphones and you are ready to ride to the beat.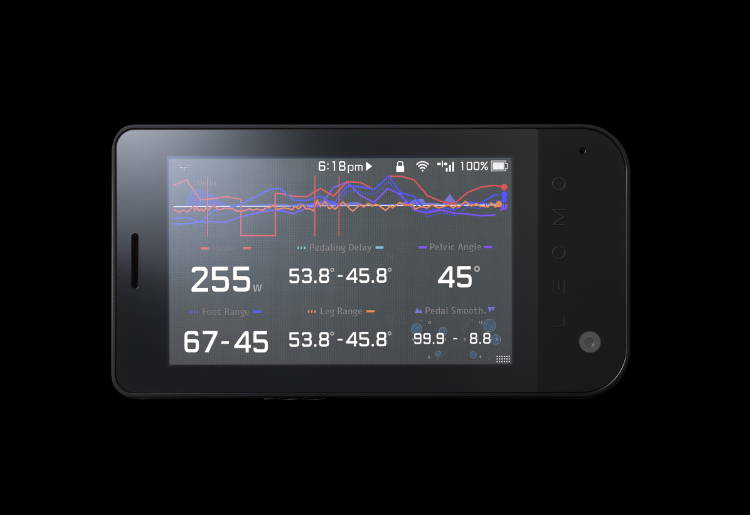 LEOMO APPLICATION INTERFACE
The LEOMO App is a mobile application for the TYPE-S. It gives comprehensive analysis, in real time, of the data captured from LEOMO's Sensors and third party ANT+™ devices. It also allows you to create your user profile, edit your settings and more.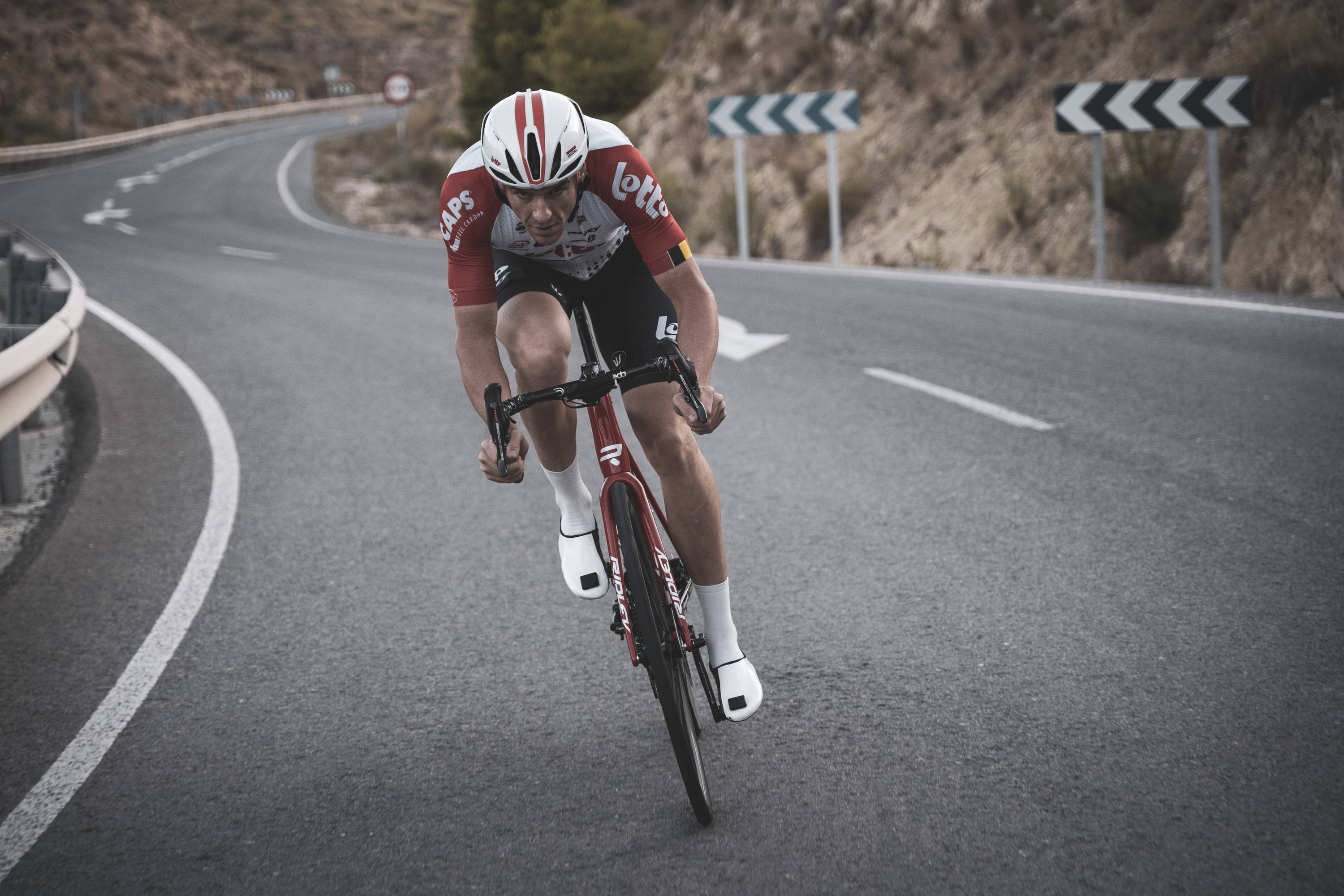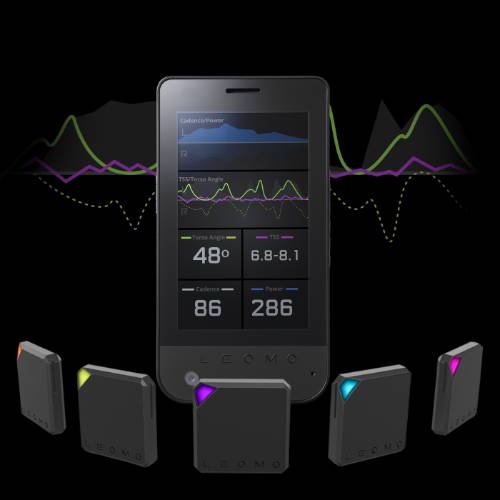 MOTION ANALYSIS CAPABILITIES
A device designed for serious cyclists which allows you to harness the power of motion analytics. Sync the 5, three-axis gyroscope and three-axis accelerometer LEOMO motion sensors, which provide immediate in depth motion data. This sensor data is filtered into algorithms and expressed in LEOMO's proprietary MPI values (Motion Performance Indicators).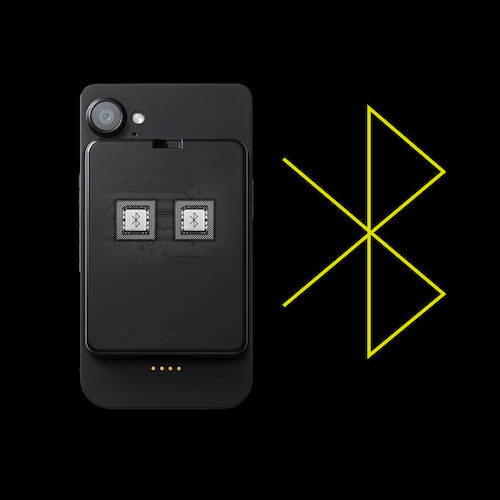 We understand devices need to be reliable because the data you are capturing is invaluable. We have included two Bluetooth® chips inside the TYPE-S. One chip will allow for communication with general Bluetooth® devices (headphones, heart rate monitors, power meters..etc). The second chip will only communicate with the 5 Bluetooth® motion sensors. This increases the reliability of data recorded and decreases the chances of data being dropped or sensors disconnecting.
The TYPE-S will include one TYPE-S Main unit, and one multi-sport adapter with bike plate.
The TYPE-S Sensor Kit will include one TYPE-S along with one multi-sport adapter, one sensor charger, five sensors, one sensor carrier, one USB charging cable for the sensors, two sensor clips, and a package of sensor adhesives.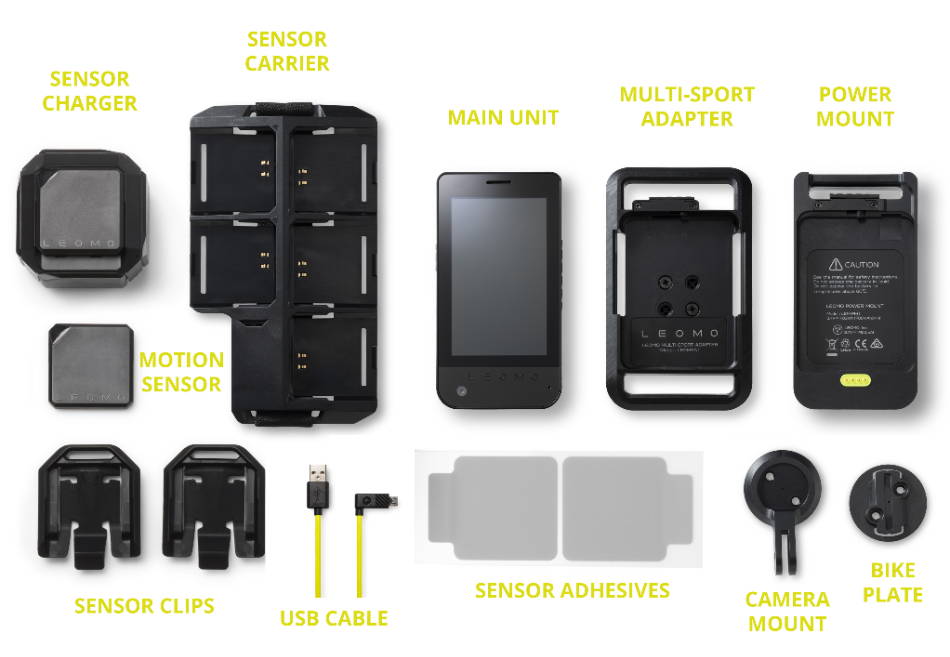 The LEOMO TYPE-S will be for sale starting late 2019 in the United States, the United Kingdom, the European Union, and Japan. Pre-order for the TYPE-S will start on September 9th, 2019. You can pre-order your own LEOMO TYPE-S by clicking the "PRE-ORDER NOW" button.
Stay up to date on the TYPE-S by signing up for our newsletter.
Size
w 3.9" x h 2.0" x d 0.6" (98mm x 51.6mm x 15.8mm)

Weight
110 g (Main Unit)
plus Multi-Sport Adapter: +27 g
plus Power Mount: +73 g

Waterproof Rating
TYPE-S Main Unit: IPX 7

Display
3.0", WQVGA (400 x 240), Color (65k), Transreflective type
Touch Panel
Capacitive, Multi-touch point
GPS
Yes (GPS / GLONASS / BDS / Galileo)
Wireless Technology
ANT+, Bluetooth 4.1*, Bluetooth Low Energy,
Wi-Fi (802.11 a (5GHz)/b/g/n (2.4GHz)
* A separate Bluetooth chip is provided to ensure the 5 LEOMO Motion Sensors have a stable connection
WWAN
GSM(2G): 850, 900, 1800, 1900
WCDMA(3G): B1, B2, B5, B8
FDD-LTE: B1, B2, B3, B4, B5, B7, B8, B12, B17, B20, B28
TDD-LTE: B38, B41
Cameras
Front Camera:
PHOTO: 5 MP (2592 x 1944 resolution)
VIDEO: 1080p, 30fps
Main Camera:
PHOTO: 13 MP (4208 x 3120 resolution)
VIDEO: 1080p, 30fps
Built-in Sensors
Accelerometer,
Barometric Altimeter,
Compass,
Gyroscope,
Ambient Light Sensor,
Proximity sensor
Battery
Built-in
Main Unit: 1900mAh (min)
Battery Life

5 Motion Sensors

Connected

Off

Built-in Battery only

8h 30m

9h 30m

w/ Power Mount

14h

15h 40m





5 Motion Sensors

Connected

Off

Built-in Battery only

9h 50m

11h

w/ Power Mount

16h 10m

18h

All measurements were conducted under: Display Brightness: Min, Temperature: 73°F(23º C), GPS: On, 3 ANT+™ Sensors Connected.
Battery life has the potential to be shortened depending on the situation. For example, when the temperature is low.
Low/high temperature conditions might temporarily shorten battery life, and could potentially stop charging from the Power Mount and cause the device to turn off.
The behavior will return to normal when you bring the device within the range of operating ambient temperature.
Avoid leaving the device in high-temperature environments like bright sunlight.

Battery Charging Time

2h 30m to 3h depending on battery configuration


TYPE-S Only: 2h 30m
TYPE-S + Power mount: 3h

Memory
RAM: 3GB / ROM: 32GB
User available space: 21.22GB (This capacity may change after updating software/OS)
Export Data Formats (Filetypes)
.fit (w/ LEOMO Cloud)
Languages (UI)
English, Spanish, German, French, Italian and Japanese
Pre-installed apps
LEOMO App,
App Updater,
Play Store,
Maps,
Google,
YouTube,
Drive,
Gmail,
Calendar,
Play Movie,
Play Music,
Camera,
Keep Notes,
Files,
Duo,
Messages,
News,
Phone,
Photos,
Settings,
Wallpapers,
Calculator
Quantity Provided
5
Size
W 1.5 x H 1.5 x D 0.3 in
W 37 x H 37 x D 7.8 mm
Weight
12 g
Waterproof Rating
IPX7
Built-in Sensors
Accelerometer
Gyroscope
Battery Life
approx. 7h 50m
Battery Charging Time
1.5 hrs
Battery
Built-in Li-ion Polymer Rechargeable Battery
Google, Android, Google Play, YouTube and other marks are trademarks of Google LLC.The Bluetooth® word mark and logos are registered trademarks owned by Bluetooth SIG, Inc. and any use of such marks by [LEOMO, Inc.] is under license. Other trademarks and trade names are those of their respective owners.
The countries that we recommend the TYPE-S for are the United States, Canada, Japan, Singapore, the European Union, Australia, and New Zealand.
Product names, specs, the actual screen display and all other elements portrayed in the images are subject to change.
Size
w 3.9" x h 2.0" x d 0.6" (98mm x 51.6mm x 15.8mm)

Weight
110 g (Main Unit)
plus Multi-sport adapter: +27 g
plus extra battery: +73 g

Waterproof Rating
TYPE-S Main Unit: IPX 7

Display
3.0", WQVGA (400 x 240), Color (65k), Transreflective type
Touch Panel
Capacitive, Multi-touch point
GPS
Yes (GPS / GLONASS / BDS / Galileo)
Wireless Technology
ANT+ (For external sensors),
Bluetooth (For supplied LEOMO Motion Sensors only),
Wi-Fi (802.11 b/g/n (2.4GHz), For data connection),
* A separate Bluetooth chip is provided to ensure the 5 LEOMO Motion Sensors have a stable connection
WWAN
GSM(2G): 850, 900, 1800, 1900 WCDMA(3G): B1, B2, B5, B8
FDD-LTE: B1, B2, B3, B4, B5, B7, B8, B12, B17, B20, B28
TDD-LTE: B38, B41
Cameras
Front Camera:
PHOTO: 5 MP (2592 x 1944 resolution)
VIDEO: 1080p, 30fps
Main Camera:
PHOTO: 13 MP (4208 x 3120 resolution)
VIDEO: 1080p, 30fps
Built-in Sensors
Accelerometer,
Barometric Altimeter,
Compass,
Gyroscope,
Ambient Light Sensor,
Proximity sensor
Battery
Built-in
Main Unit: 1900mAh (min)
Battery Life
Click Here for Details
Battery Charging Time

2h 30m to 3h depending on battery configuration


TYPE-S Only: 2h 30m
TYPE-S + Power mount: 3h

Memory
RAM: 3GB / ROM: 32GB
User available space: 21.22GB (This capacity may change after updating software/OS)
Export Data Formats (Filetypes)
.fit (w/ LEOMO Cloud)
Languages (UI)
English, Spanish, German, French, Italian and Japanese
Pre-installed apps
LEOMO App,
App Updater,
Play Store,
Maps,
Google,
YouTube,
Drive,
Gmail,
Calendar,
Play Movie,
Play Music,
Camera,
Keep Notes,
Files,
Duo,
Messages,
News,
Phone,
Photos,
Settings,
Wallpapers,
Calculator
Quantity Provided
5
Size
W 1.5 x H 1.5 x D 0.3 in
W 37 x H 37 x D 7.8 mm
Weight
12 g
Waterproof Rating
IPX7
Built-in Sensors
Accelerometer
Gyroscope
Battery Life
approx. 7h 50m
Battery Charging Time
1.5 hrs
Battery
Built-in Li-ion Polymer Rechargeable Battery
Product names and specs are subject to change