BIKE COMPUTER
WITH ANDROID™OS


BIKE COMPUTER
WITH ANDROID™OS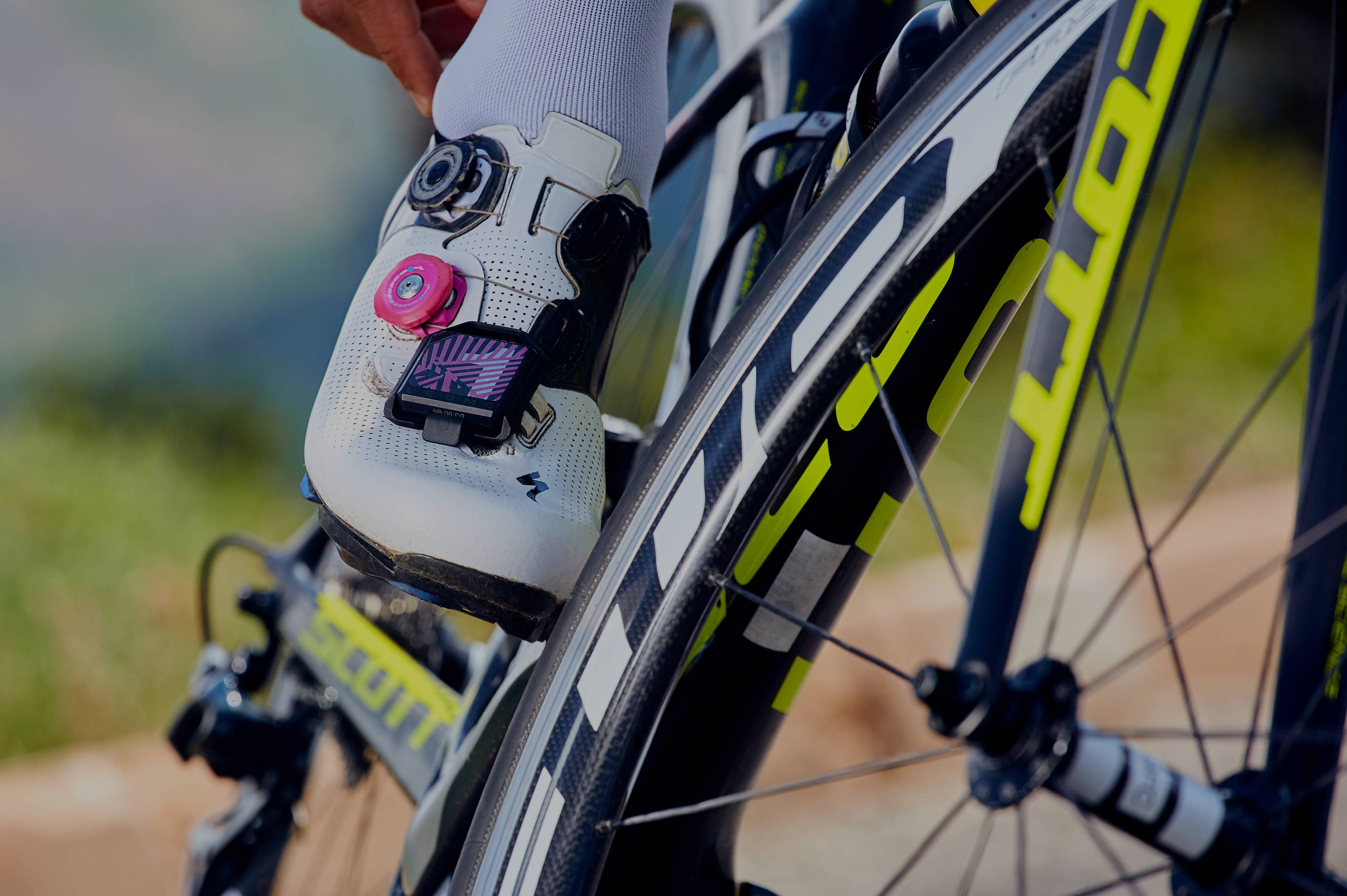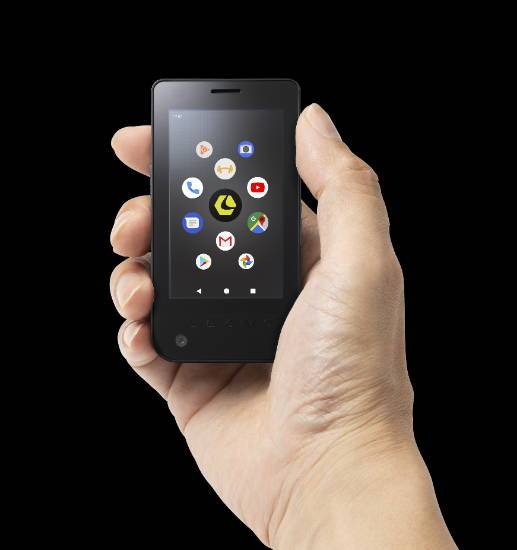 ALLES IN DEINER HANDFLÄCHE
Dein digitales Leben passt ab jetzt in deine Handfläche. Der Type S ist super smart, nicht super groß. Erlebe eine Vielzahl an Funktionen, vereint in einem ultra mobilen Gerät mit der Größe einer Kreditkarte und einem Gewicht von 110 Gramm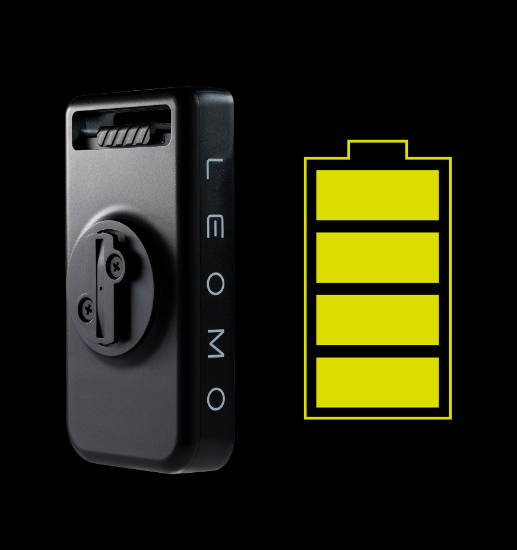 Bleibe länger verbunden. Der Type S hat einen integrierten Akku mit 11 Betriebsstunden. Er wird mit einem Power Mount geliefert, der die Akkulaufzeit auf bis zu 18 Stunden verlängert. Ob du also eine kurze Regenerationsrunde oder deine wöchendendliche Ausdauerfahrt absolvierst, sei dir sicher, dass der Type S dich bei deinem Training begleitet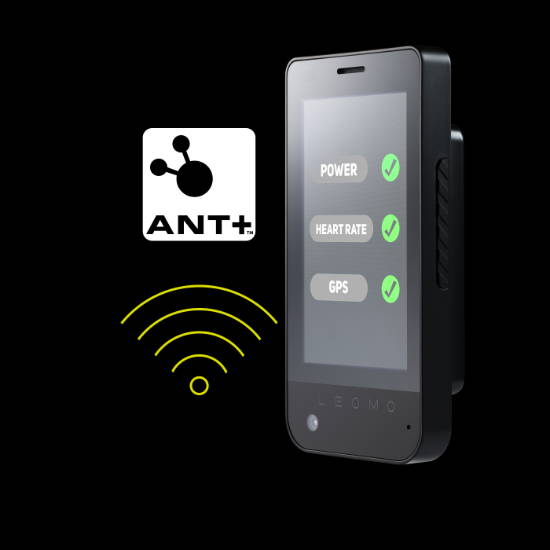 Radsportler sind in der Lage ihre wertvollsten Daten an einem Ort zu erfassen. ANT+ und WLAN Verbindung erlauben es dir Daten zu erfassen und Zusammenhänge von Leistung, Trittfrequenz, Geschwindigkeit, Herzfrequenz, Höhe, und mehr zu analysieren.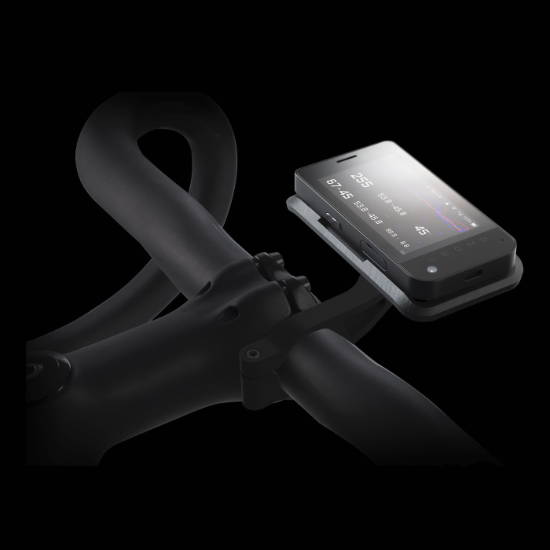 Der Type S Multi Sport Adapter ist eine Befestigung für den Type S. Der Adapter verbindet sich mit einer graden Gelenkverlängerung und einem Drehteller. Damit hat der Nutzer die Möglichkeit den Type S mit beiden Halterungssystemen zu befestigen. Die Systeme gleichen denen beliebter Action Kameras und Radcomputer auf dem Markt.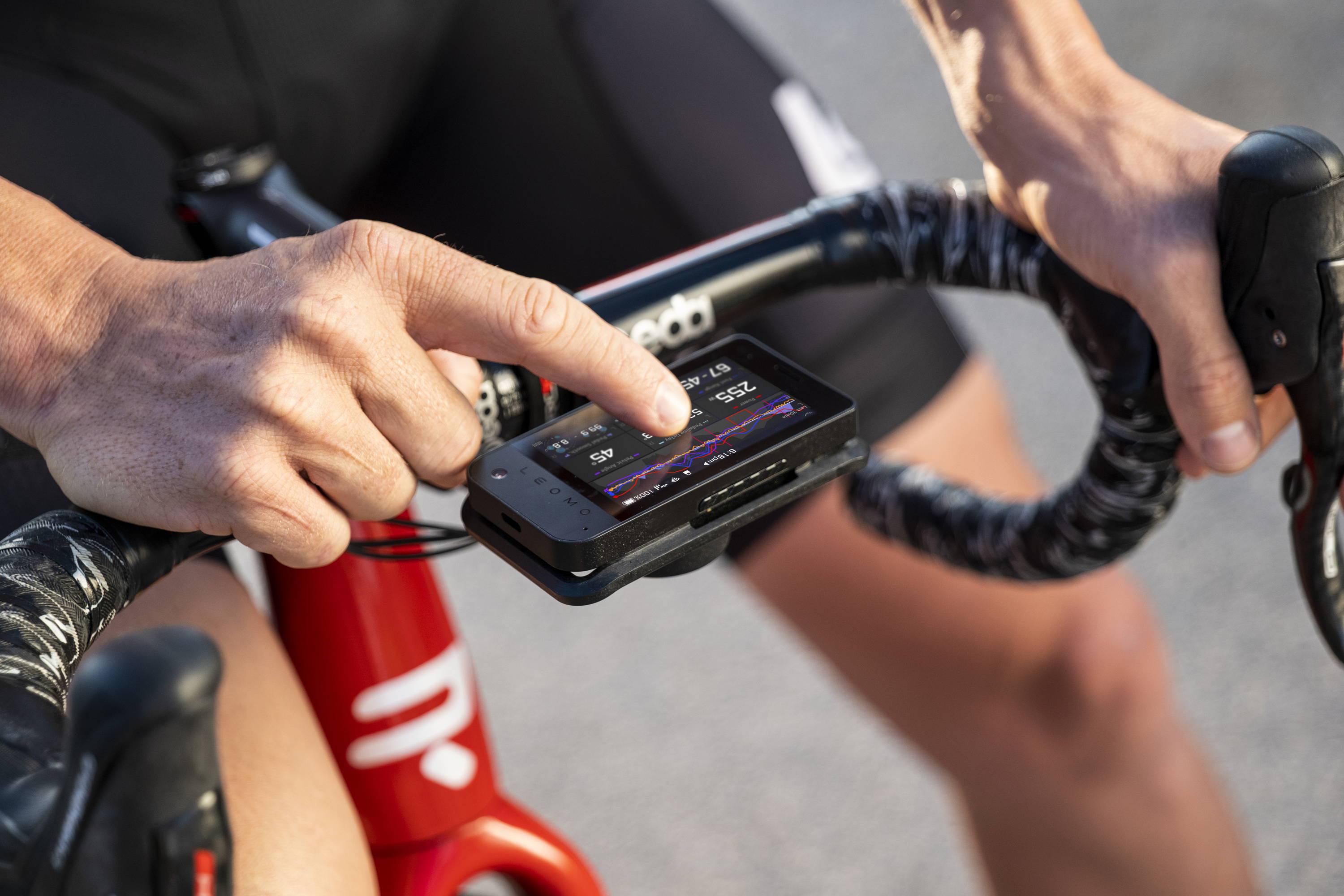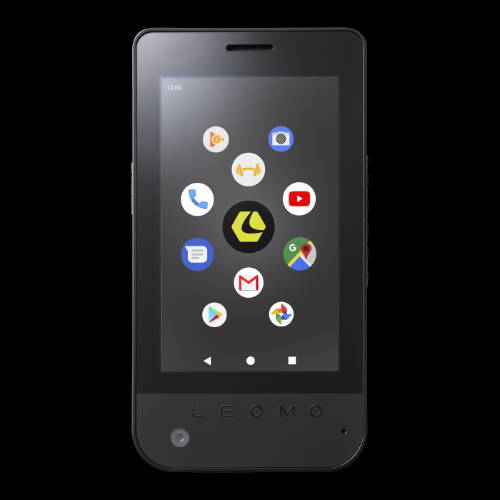 Der Type S läuft mit dem Android 9.0 Pie Betriebssystem. Du hast Zugriff sowohl auf die LEOMO App, als auch auf den Google Play Store, um dir deine beliebtesten Apps herunterzuladen und deine Trainings - und Rennerlebnisse zu verbessern.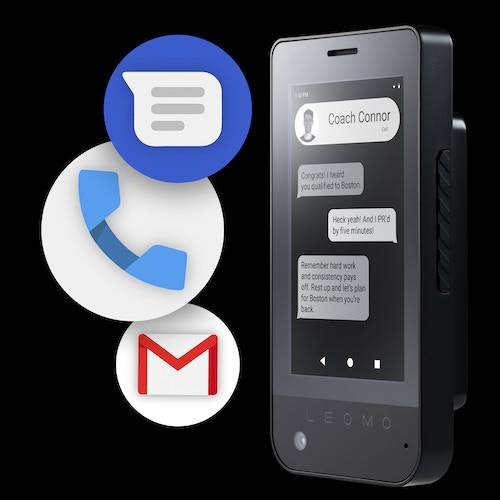 Volle Android Funktionalität gibt dir die Möglichkeit immer und überall Zugriff auf deine Lieblingsmusik zu haben. Lade dir einfach deine Musik über Google Play Musik herunter oder streame sie über Spotify, verbinde deine bevorzugten Bluetooth Köpfhöhrer und du bist bereit dem Rhythmus zu folgen.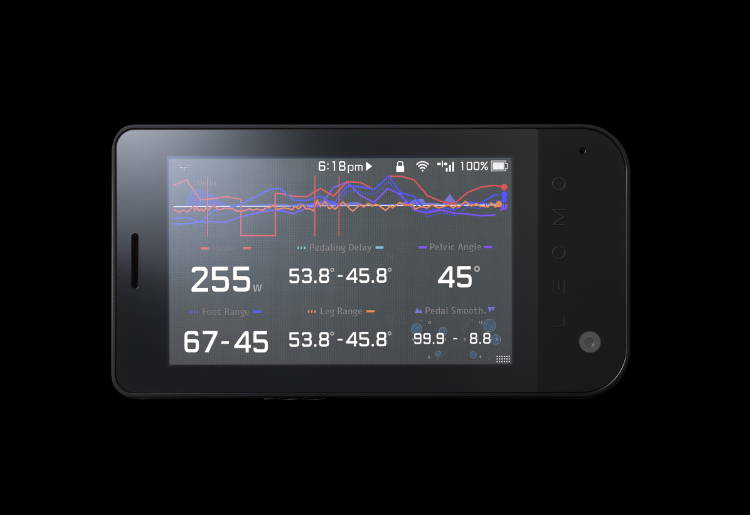 Die LEOMO App ist eine mobile Anwendung für den Type S. Sie bietet dir eine umfassende Echtzeitanalyse der Daten, die du mit den LEOMO Bewegungssensoren und anderen ANT+ Geräten erfasst hast. Weiterhin kannst du dein Benutzerprofil einrichten, Einstellungen ändern und vieles mehr.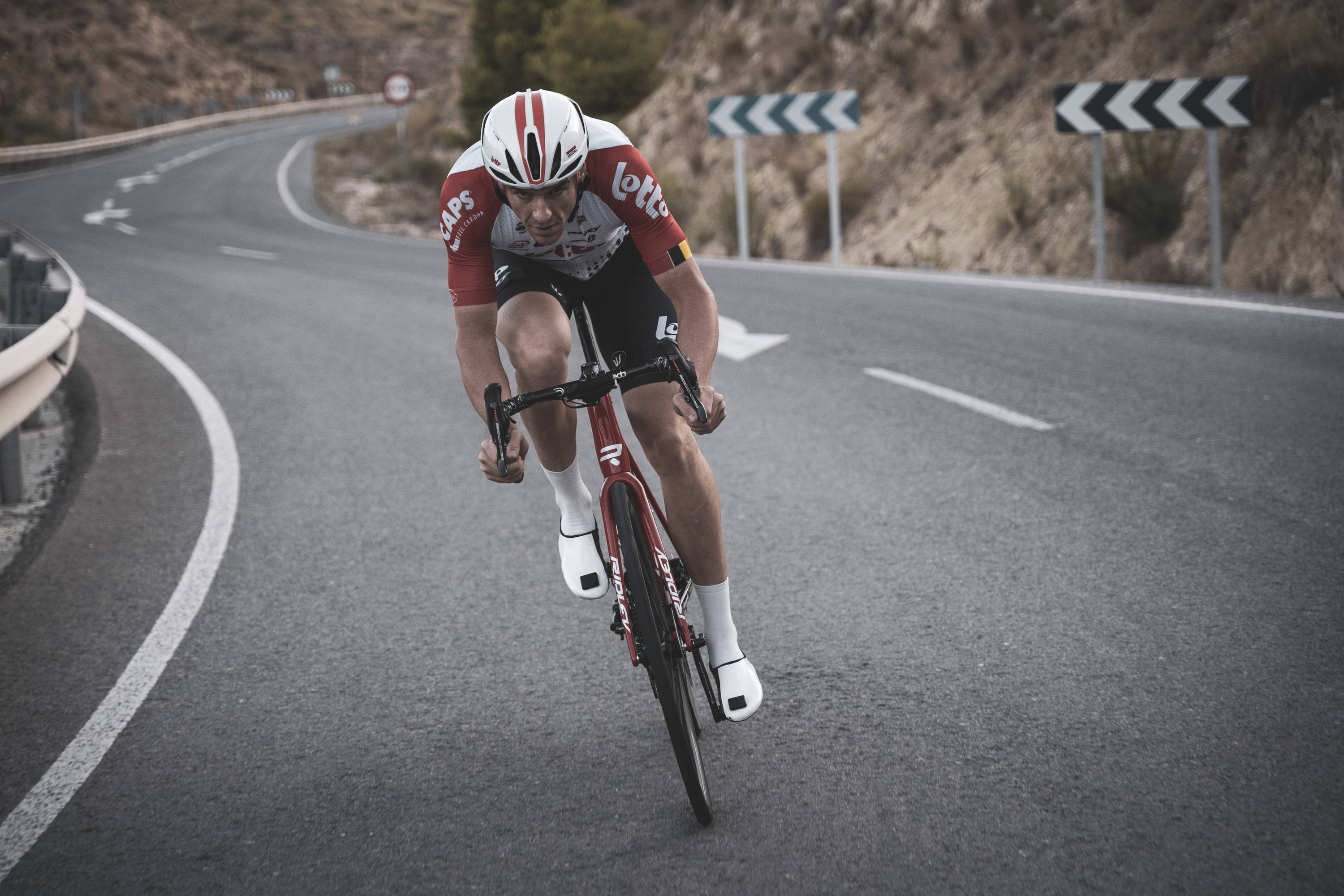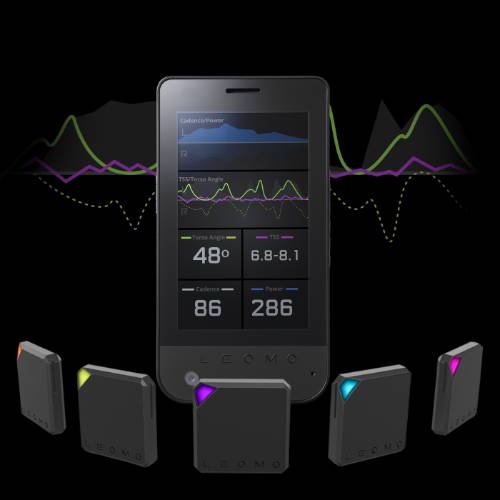 FÄHIGKEIT ZUR BEWEGUNGSANALYSE
Ein Gerät, entwickelt für ambitionierte Radfahrer, das es dir erlaubt dir die Vorteile der Bewegungsanalyse zu Nutze zu machen. Synchronisiere die 5 LEOMO Bewegungssensoren, mit Dreiachsen-Gyroskop und Dreiachsen-Beschleunigungssensor, welche dir sofort umfassende Bewegungsdaten liefern.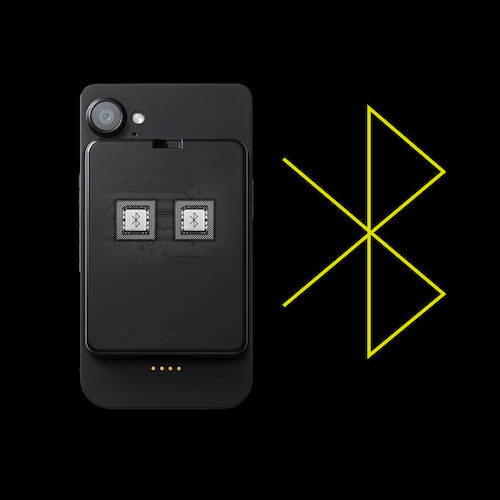 Wir haben verstanden, dass unsere Geräte zuverlässig sein müssen, da die Daten, die du erfasst, von unschätzbarem Wert sind. Wir haben zwei Bluetooth Chips in den Type S integriert. Einer ist für die generelle Kommunikation mit Bluetoothgeräten zuständig (Kopfhöhrer, Herzfrequenz Sensoren, Leistungsmesser, etc.). Der zweite Chip kommuniziert ausschließlich mit den 5 Bluetooth Bewegungssensoren. Das erhöht die Zuverlässigkeit der Datenaufzeichnung und verringert das Risiko von Datenverlusten oder Verbindungsabbrüchen.
Der Type S kommt mit einer Type S Main Unit und einem Multi Sport Adapter mit Fahrradhalterung.
Das Type S Sensor Kit beinhaltet einen Type S mit einem Multi Sport Adapter, einem Sensor Ladengerät, 5 Sensoren, einem Sensorträger, einem USB Ladekabel für die Sensoren, zwei Sensor Clips und einem Paket mit Adhesiven für die Sensoren.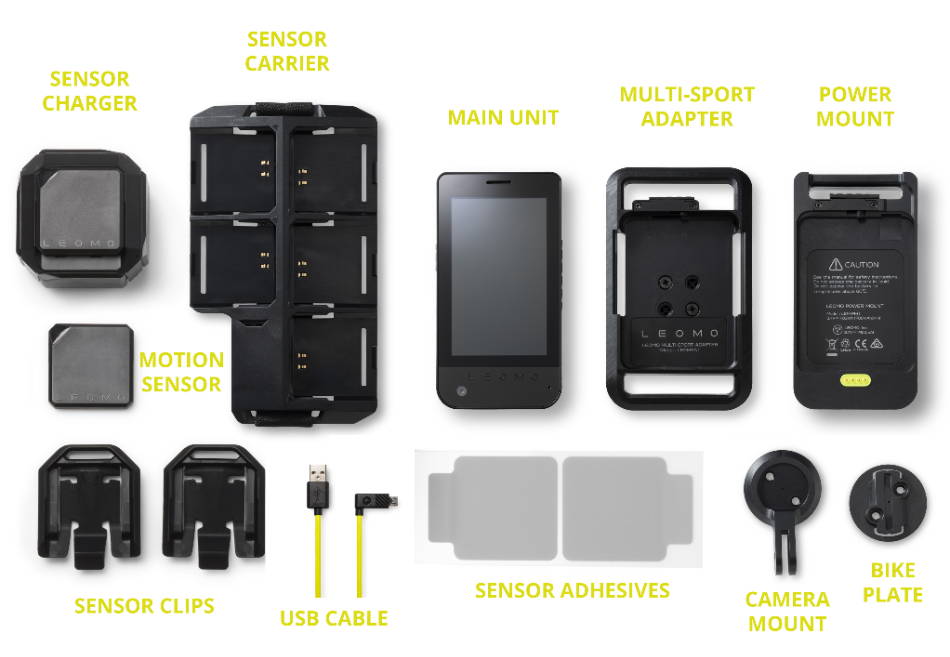 Verkaufsstart für den LEOMO TYPE S ist der 23. September 2019 in den USA, Großbritanien, der Europäischen Union und Japan. Vorbestellungen für den Type S können ab dem 5. August 2019 getätigt werden. Du kannst dir deinen eigenen LEOMO Type S bestellen, indem du auf den "PRE-ORDER NOW" (translation for this button if wanted: "JETZT VORBESTELLEN") Button klickst.
Bleibe bezüglich des TYPE S auf dem Laufenden, indem du unseren Newsletter abonierst.
Size
w 3.9" x h 2.0" x d 0.6" (98mm x 51.6mm x 15.8mm)

Weight
110 g (Main Unit)
plus Multi-Sport Adapter: +27 g
plus Power Mount: +73 g

Waterproof Rating
TYPE-S Main Unit: IPX 7

Display
3.0", WQVGA (400 x 240), Color (65k), Transreflective type
Touch Panel
Capacitive, Multi-touch point
GPS
Yes (GPS / GLONASS / BDS / Galileo)
Wireless Technology
ANT+, Bluetooth 4.1*, Bluetooth Low Energy,
Wi-Fi (802.11 a (5GHz)/b/g/n (2.4GHz)
* A separate Bluetooth chip is provided to ensure the 5 LEOMO Motion Sensors have a stable connection
WWAN
GSM(2G): 850, 900, 1800, 1900
WCDMA(3G): B1, B2, B5, B8
FDD-LTE: B1, B2, B3, B4, B5, B7, B8, B12, B17, B20, B28
TDD-LTE: B38, B41
Cameras
Front Camera:
PHOTO: 5 MP (2592 x 1944 resolution)
VIDEO: 1080p, 30fps
Main Camera:
PHOTO: 13 MP (4208 x 3120 resolution)
VIDEO: 1080p, 30fps
Built-in Sensors
Accelerometer,
Barometric Altimeter,
Compass,
Gyroscope,
Ambient Light Sensor,
Proximity sensor
Battery
Built-in
Main Unit: 1900mAh (min)
Battery Life

5 Motion Sensors

Connected

Off

Built-in Battery only

8h 30m

9h 30m

w/ Power Mount

14h

15h 40m





5 Motion Sensors

Connected

Off

Built-in Battery only

9h 50m

11h

w/ Power Mount

16h 10m

18h

All measurements were conducted under: Display Brightness: Min, Temperature: 73°F(23º C), GPS: On, 3 ANT+™ Sensors Connected.
Battery life has the potential to be shortened depending on the situation. For example, when the temperature is low.
Low/high temperature conditions might temporarily shorten battery life, and could potentially stop charging from the Power Mount and cause the device to turn off.
The behavior will return to normal when you bring the device within the range of operating ambient temperature.
Avoid leaving the device in high-temperature environments like bright sunlight.

Battery Charging Time

2h 30m to 3h depending on battery configuration


TYPE-S Only: 2h 30m
TYPE-S + Power mount: 3h

Memory
RAM: 3GB / ROM: 32GB
User available space: 21.22GB (This capacity may change after updating software/OS)
Export Data Formats (Filetypes)
.fit (w/ LEOMO Cloud)
Languages (UI)
English, Spanish, German, French, Italian and Japanese
Pre-installed apps
LEOMO App,
App Updater,
Play Store,
Maps,
Google,
YouTube,
Drive,
Gmail,
Calendar,
Play Movie,
Play Music,
Camera,
Keep Notes,
Files,
Duo,
Messages,
News,
Phone,
Photos,
Settings,
Wallpapers,
Calculator
Quantity Provided
5
Size
W 1.5 x H 1.5 x D 0.3 in
W 37 x H 37 x D 7.8 mm
Weight
12 g
Waterproof Rating
IPX7
Built-in Sensors
Accelerometer
Gyroscope
Battery Life
approx. 7h 50m
Battery Charging Time
1.5 hrs
Battery
Built-in Li-ion Polymer Rechargeable Battery
Google, Android, Google Play, YouTube and other marks are trademarks of Google LLC.The Bluetooth® word mark and logos are registered trademarks owned by Bluetooth SIG, Inc. and any use of such marks by [LEOMO, Inc.] is under license. Other trademarks and trade names are those of their respective owners.
The countries that we recommend the TYPE-S for are the United States, Canada, Japan, Singapore, the European Union, Australia, and New Zealand.
Product names, specs, the actual screen display and all other elements portrayed in the images are subject to change.
Size
w 3.9" x h 2.0" x d 0.6" (98mm x 51.6mm x 15.8mm)

Weight
110 g (Main Unit)
plus Multi-sport adapter: +27 g
plus extra battery: +73 g

Waterproof Rating
TYPE-S Main Unit: IPX 7

Display
3.0", WQVGA (400 x 240), Color (65k), Transreflective type
Touch Panel
Capacitive, Multi-touch point
GPS
Yes (GPS / GLONASS / BDS / Galileo)
Wireless Technology
ANT+ (For external sensors),
Bluetooth (For supplied LEOMO Motion Sensors only),
Wi-Fi (802.11 b/g/n (2.4GHz), For data connection),
* A separate Bluetooth chip is provided to ensure the 5 LEOMO Motion Sensors have a stable connection
WWAN
GSM(2G): 850, 900, 1800, 1900 WCDMA(3G): B1, B2, B5, B8
FDD-LTE: B1, B2, B3, B4, B5, B7, B8, B12, B17, B20, B28
TDD-LTE: B38, B41
Cameras
Front Camera:
PHOTO: 5 MP (2592 x 1944 resolution)
VIDEO: 1080p, 30fps
Main Camera:
PHOTO: 13 MP (4208 x 3120 resolution)
VIDEO: 1080p, 30fps
Built-in Sensors
Accelerometer,
Barometric Altimeter,
Compass,
Gyroscope,
Ambient Light Sensor,
Proximity sensor
Battery
Built-in
Main Unit: 1900mAh (min)
Battery Life
Click Here for Details
Battery Charging Time

2h 30m to 3h depending on battery configuration


TYPE-S Only: 2h 30m
TYPE-S + Power mount: 3h

Memory
RAM: 3GB / ROM: 32GB
User available space: 21.22GB (This capacity may change after updating software/OS)
Export Data Formats (Filetypes)
.fit (w/ LEOMO Cloud)
Languages (UI)
English, Spanish, German, French, Italian and Japanese
Pre-installed apps
LEOMO App,
App Updater,
Play Store,
Maps,
Google,
YouTube,
Drive,
Gmail,
Calendar,
Play Movie,
Play Music,
Camera,
Keep Notes,
Files,
Duo,
Messages,
News,
Phone,
Photos,
Settings,
Wallpapers,
Calculator
Quantity Provided
5
Size
W 1.5 x H 1.5 x D 0.3 in
W 37 x H 37 x D 7.8 mm
Weight
12 g
Waterproof Rating
IPX7
Built-in Sensors
Accelerometer
Gyroscope
Battery Life
approx. 7h 50m
Battery Charging Time
1.5 hrs
Battery
Built-in Li-ion Polymer Rechargeable Battery
Product names and specs are subject to change