CALLING ALL EUROPEAN BIKE FITTERS: ENTER TO WIN A LEOMO motion analysis device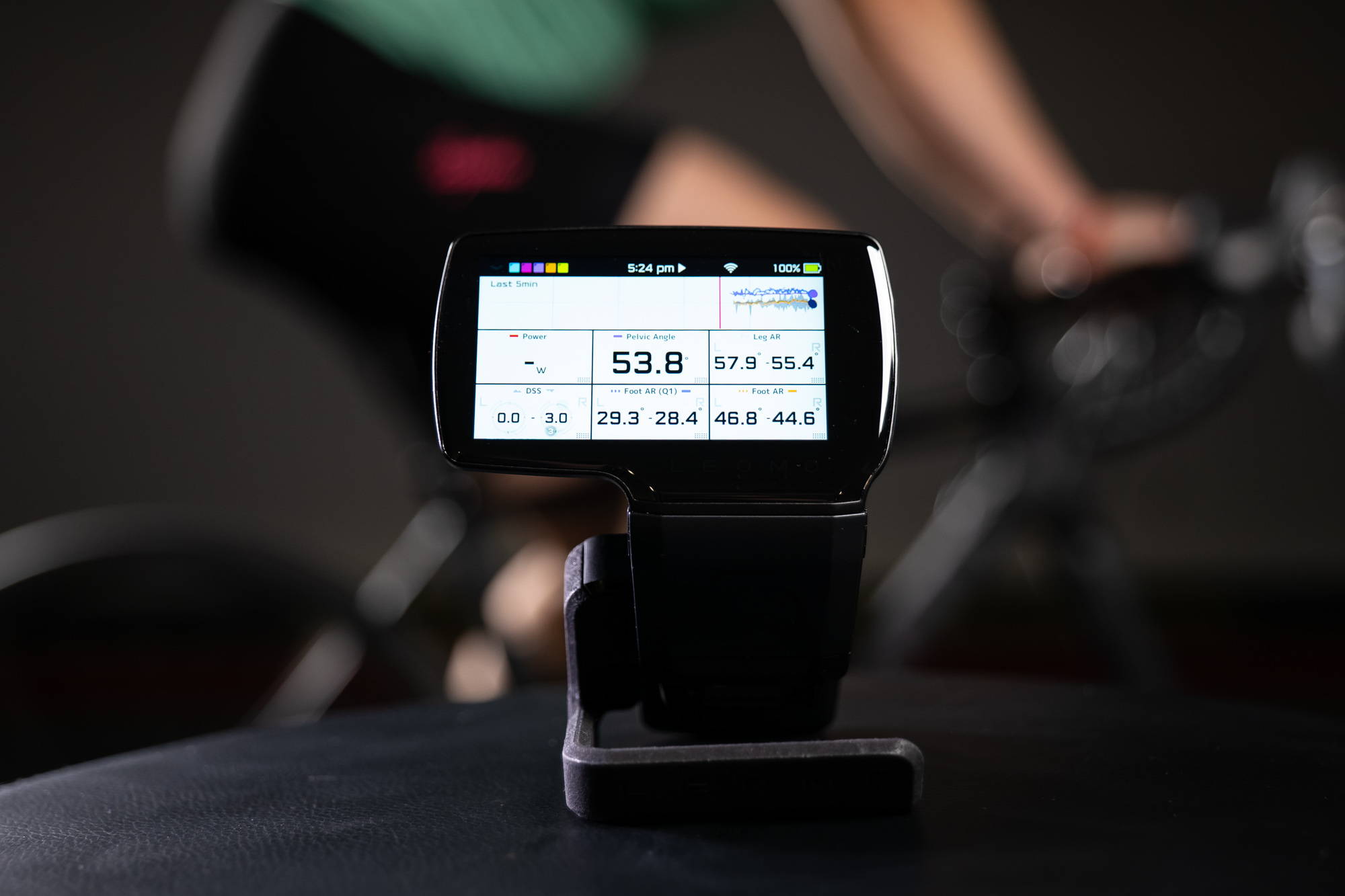 LEOMO's Motion Analysis Device and 5 motion sensors work together as a wearable motion analysis device which measures and records cycling motion and form! We are giving away three LEOMO Motion Analysis Device units and motion sensor kits to bike fitters in the EU. Each winner will be able to take their bike-fitting service to new levels of client analysis and precision using a LEOMO Motion Analysis Device.
HOW LEOMO DEVICES WORKS
LEOMO's Motion Performance Indicators allow bike fitters to examine key markers during the fitting process. This includes pelvic angle, pelvic rock, pelvic rotation, pedaling efficiency, and more. These metrics will quickly become the foundation of your shop's bike-fitting service. Using a LEOMO Motion Analysis Device will remove any doubt that you have attained the correct saddle position and will guide cleat placement as well as other vital bike-fitting aspects.
ELIGIBILITY
To be eligible to win, you must be an active bike fitter and/or bike shop owner. This giveaway is only available to residents who are 18 and older and live within these countries: Austria, Belgium, Bulgaria, Croatia, Cyprus, Czech Republic, Denmark, Estonia, Finland, France, Germany, Greece, Hungary, Iceland, Ireland, Italy, Kazakhstan, Latvia, Liechtenstein, Lithuania, Luxembourg, Malta, Netherlands, Norway, Poland, Portugal, Romania, Serbia, Slovakia, Slovenia, Spain, Sweden, Switzerland, United Kingdom.
For a chance to win, simply complete the form below and submit your information.
INCREASE YOUR ODDS
If you're determined to win, follow these steps! Each bullet point completed gives you one additional entry into the drawing:
Share and Refer this giveaway to friends in the bike-fitting business

Visit our Facebook and Instagram Page

Follow us on Twitter

Subscribe to our YouTube Channel
Terms and conditions apply. Please read the rules section.
You can find more information about the LEOMO TYPE-R here.
The official TYPE-R Spec sheet is located at the bottom the product page.