Remote Bike−Fitting Service for TYPE-R/S owners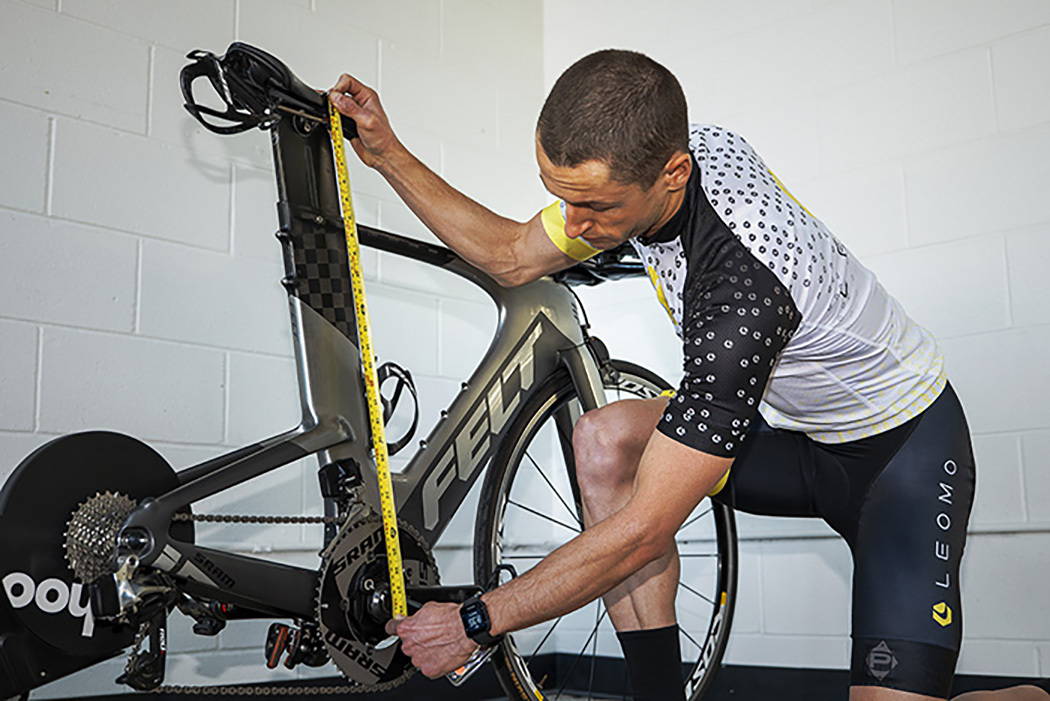 Our Remote Bike-Fitting Service is ideal for U.S. cyclists and triathletes who are in need of a bike fit but cannot visit a local bike shop or fitting service due to Covid-19 precautions. It is also helpful for those who don't have a bike-fitting service in their region. Our remote service is available throughout the U.S. (with the exception of Hawaii and Alaska) and can be conducted on your own in the comfort of your own home on your own bike and trainer.
Athletes who can't visit a bike fitter or bike shop because of COVID-19 precautions

.

Athletes who don't have a bike fitter near him or her.
Athletes who have pain at their current position.
Athletes who want to make an adjustment between bike fittings.
Athletes who are struggling to improve performance.
What is the bike-fitting theory LEOMO developed?
Optimal saddle position is the key
If you don't know the proper saddle position, you won't know the optimum saddle tilt or hand position. Whether you are experiencing discomfort in your current position, or if you are not sure if your current position is correct, LEOMO will suggest the best saddle position based on your motion data.
---
How to generate more power


LEOMO's bike-fitting theory focuses on using the muscles surrounding the hips as much as possible to deliver great power. The optimally efficient movement of the hips, knee joints and ankle joints are the main catalysts to generating maximal power while pedaling. That makes it possible to attain a large range of motion at the hips while keeping the pelvis as stable as possible, which then allows the gluteal, quadriceps and trunk muscles to produce maximal power.
---
Optimal position = Greater efficiency, less fatigue

Stable hip movement is important to more efficiently transfer the power generated by the legs and gluteal muscles to the pedals. Sitting comfortably on the saddle will help to stabilize movement. The position where you can optimize the range of motion of the hips while remaining stable is the best saddle position for you
---
Our motion sensors find your sweet spot
Reliable data analysis from our expert team helps you maximize comfort and your potential.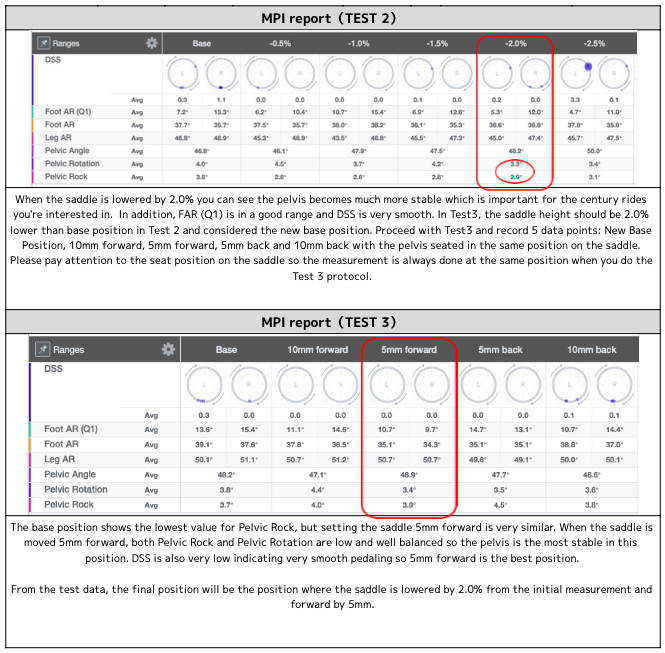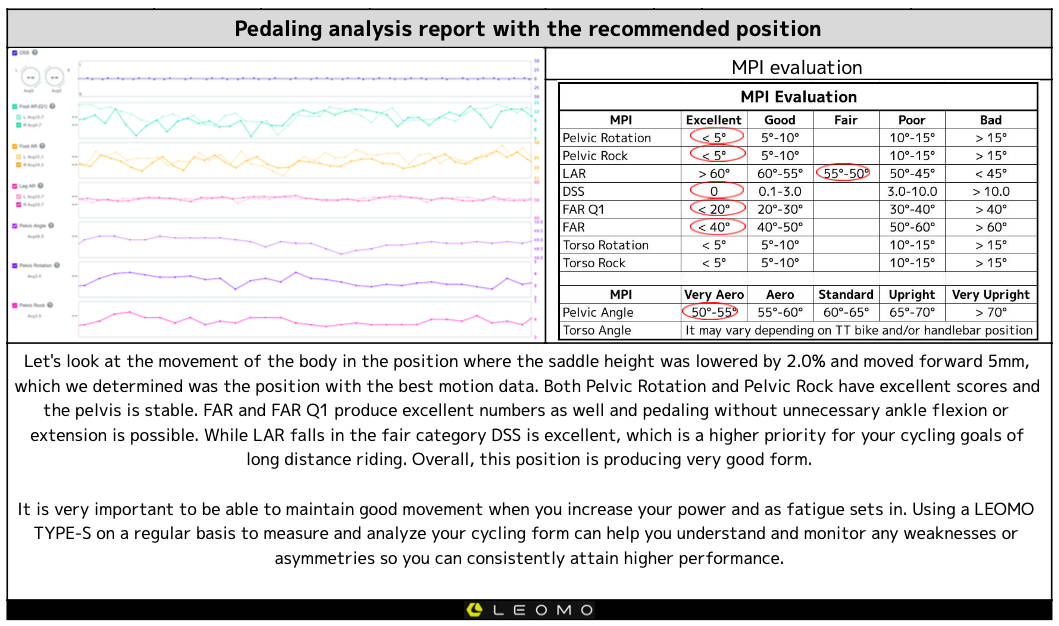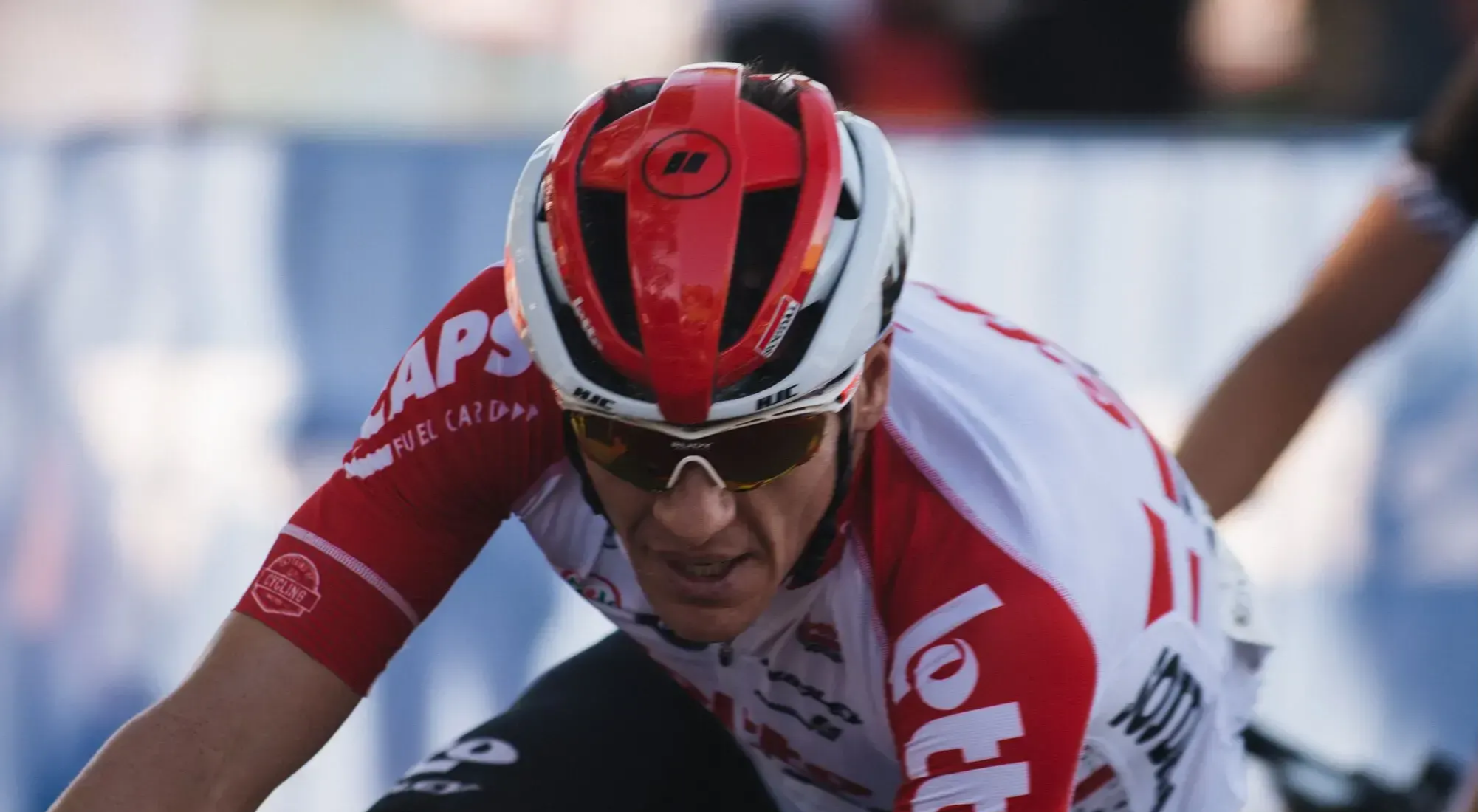 Adam Hansen
Australian professional cyclist who has the record for 20 consecutive Grand Tour finishes
"The LEOMO Remote Bike-Fitting Service provides a unique fit for you. It's not a bike-fit system that judges you on a database of 1,000 cyclists. It's a personal fit based on your specific motion analysis data. It's one thing to stay within predefined angles, but it's another thing how your motion is between them. Motion is the key."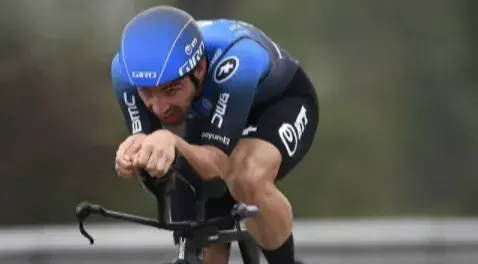 Victor Campenaerts
Belgian pro cyclist who rides for NTT Pro Cycling and holds the hour record of 55.089km.
"By undergoing a LEOMO bike fit on my road bike, I was finally able to find the same good feeling on my road bike as on my TT bike"
Services for LEOMO owners

・First time
  Standard / Saddle height and setbacks adjustment
・Second time or more
  Basic / Measure the data with a couple of tests in one day, then provide feedback report.
  Standard / Measure the data with a couple of tests in two days, then provide a feedback report.
・Lead time
  Core / Provide a feedback report within 5 business days after the data upload.
  Premium / Provide a feedback report on the next day after the data upload.
---
First time

Second time or more

Core


within 5 business days

Premium


Next day

Basic plans

3 month package

Standard
1 time

Basic
1 time

$94

$119

6 month package

Standard
1 time

Basic
2 times

$109

$139

One time service

Standard
1 time

-

$74

$99

Optional services

Additional bike-fitting

-

Basic
1 time

$24

$29

With a new bike frame

-

Standard
1 time

$44

$59
* 5 LEOMO Motion sensors and TYPE-R / TYPE-S are required for the service.

1.Click "SIGN UP FORM" above and send the information. The instruction is sent by email.
2.After the payment is confirmed, the first bike-fitting session begins.
3.If you select 3 months package or 6 months package, second or third bike-fitting is available within the period of time.
  If you change the bike frame within the period, additional bike-fitting (With a new bike frame) is required.
PROCEDURE (Please open here)
First of all, let's use a tape measure to measure the current saddle height.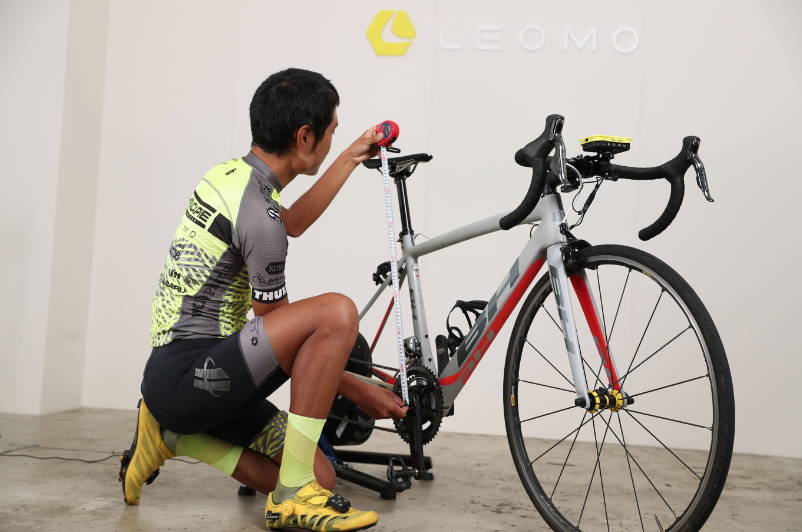 Start TYPE-S and attach LEOMO motion sensors to 5 locations on your body according to the manual sent from LEOMO.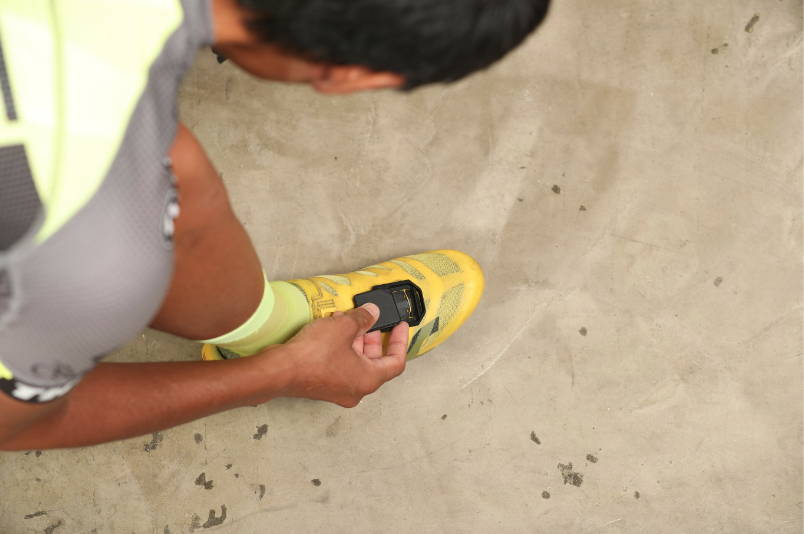 Check the manual first, then measure the motion data with fixed power and cadence.
Don't forget to press the lap button during measurement!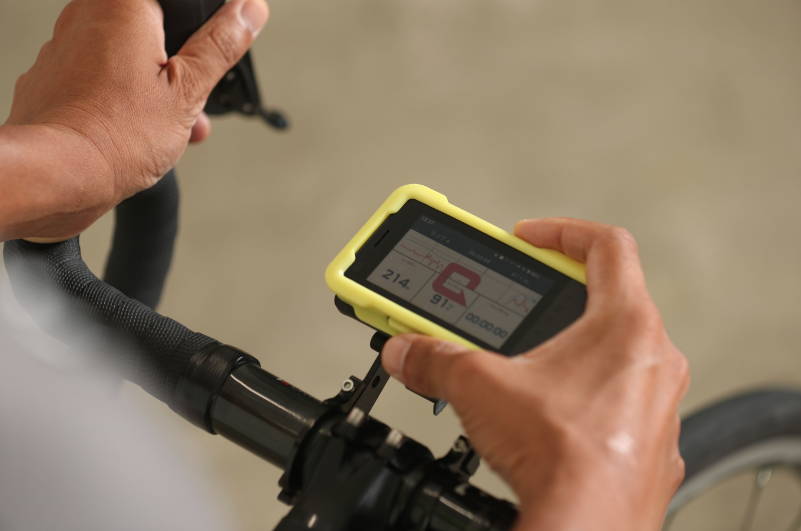 Adjust your saddle height according to the manual and online feedback.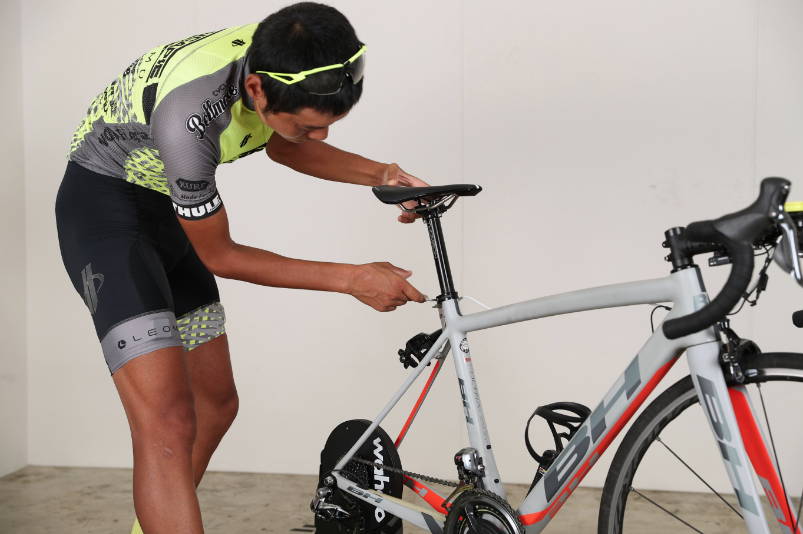 Upload the activity data if you recorded the motion data at the saddle position as instructed.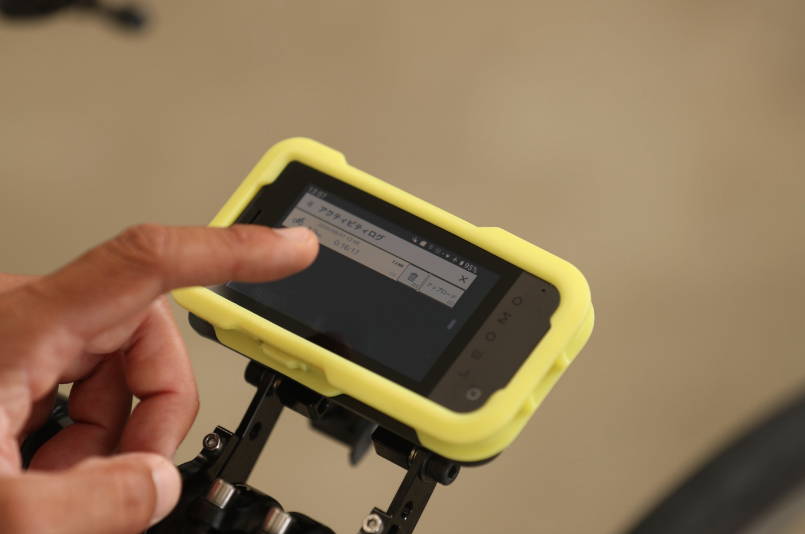 The uploaded activity data will be analyzed remotely by LEOMO's experienced analysis team and the feedback is provided online.