LEOMO announces sponsorship with Dream Seeker Racing Team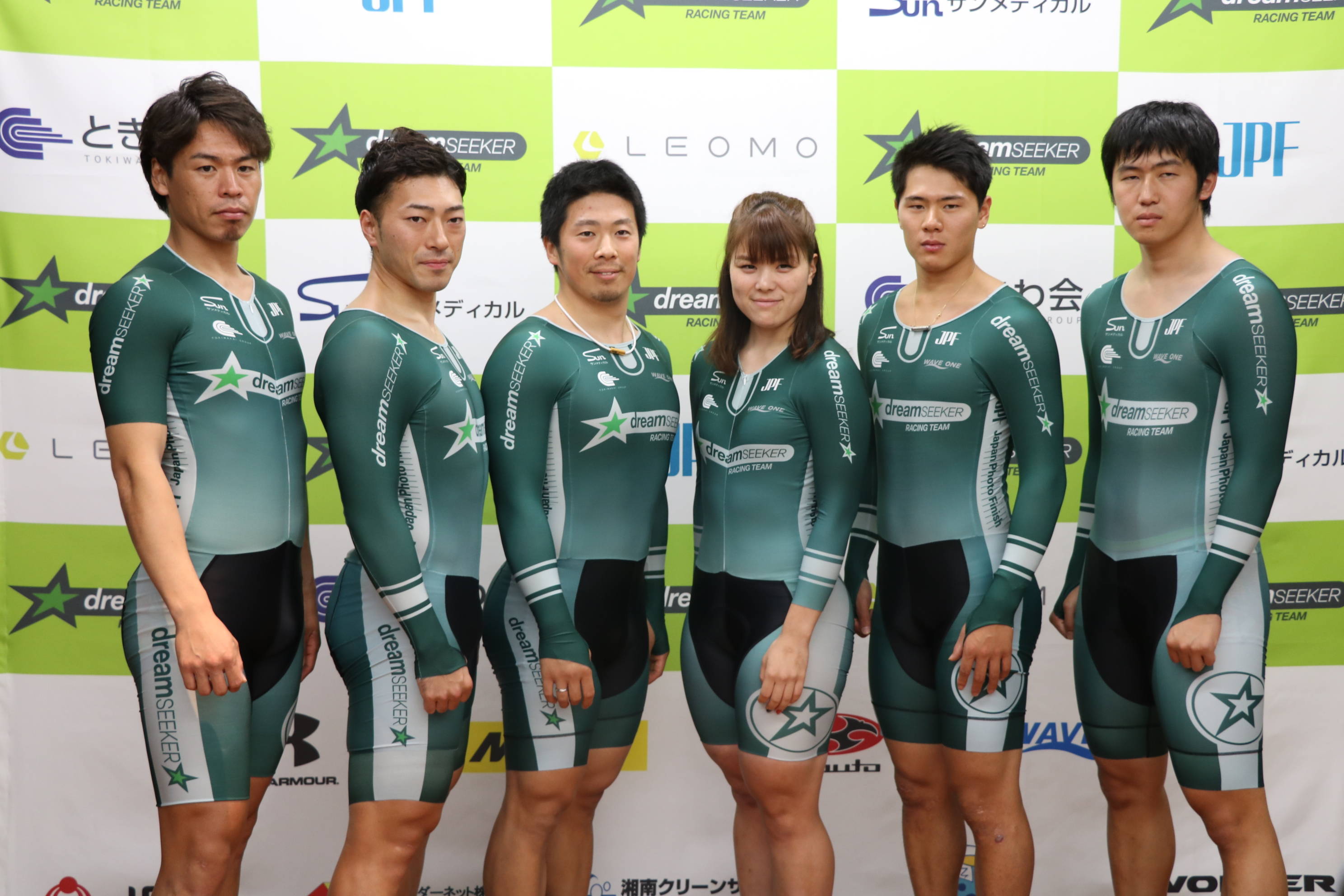 Boulder, CO USA & Tokyo, Japan November 1, 2017 —
LEOMO
, Inc., emerging developer of innovative sports devices, today announced a partnership with Japanese professional cycling team, Dream Seeker Racing Team.
LEOMO
will provide real-time motion analysis technology to Dream Seeker Racing Team aimed to help improve performance. LEOMO will also support the team to win medals at the Tokyo Olympic games in 2020.
Dream Seeker Racing Team will participate UCI Track Cycling World Cup in November following last year. Yudai Nitta, Tomohiro Fukaya and Yoshitaku Nagasako will be participating in the first round of UCI Track Cycling World Cup held in Poland. And Yudai Nitta, Tomohiro Fukaya, Yoshitaku Nagasako and Yuka Kobayashi will be participating in the second round held in England.
ABOUT LEOMO TYPE-R
The LEOMO TYPE-R has five small motion sensors that are placed at the sacrum, feet and lower thighs. Each sensor has three axis gyroscopes and accelerometers to capture the rider's movement to provide a complete numerical data in real time on a head unit display during a ride as well as for post analysis on the website after the training. TYPE-R was specifically designed to help athletes and their coaches to optimize athlete's posture, performance and efficiency, as well as potential injury avoidance and recovery.
Prior to availability of LEOMO's technology, motion analysis was conducted using a lab based high end motion tracking systems. LEOMO's technology offers an advantage of being able to measure motion out in the real world. Athletes are able to wear the sensors during outside training and races, so they are are able to capture data reflecting their actual movement while they ride.
LEOMO's TYPE-R is available for sale to the public in US, priced at $799 through LEOMO's online store (https://www.leomo.io/store). For other regions, LEOMO is targeting release of TYPE-R in 2018.
ABOUT Dream Seeker Racing Team
Dream Seeker Racing Team was founded by Yudai Nitta and Yuka Kobayashi in 2016. Dream Seeker's goals are to win medals in the Tokyo Olympic Games in 2020 and to support youth development in track cycling by sharing of experience and expertise. In addition, Dream Seeker strives to raise awareness for track cycling racing through collaboration with JCF and CKA.
About LEOMO, Inc.
LEOMO, Inc., founded by Kunihiko Kaji and Mistletoe, Inc. (Founder, Taizo Son) in 2012, is headquartered in Boulder, CO with a satellite office in Japan. LEOMO's core business is to design and manufacture devices and related services that contribute to advancements in sports. For more information, log on to www.leomo.io or join the conversation on Facebook, Twitter, and Instagram at @leomolabs.