LEOMO sponsoring top Japanese cyclist Eri Yonamine
Tokyo, JAPAN and Boulder, Colorado, USA (Feb. 13, 2020) — LEOMO Inc., a leading international technology and sports innovation company, is proud to announce its partnership with top Japanese cyclist Eri Yonamine for the 2020 season.
Yonamine is a 12-time national champion cyclist who rides professionally for Team Alé BTC, a UCI Women's World Tour team based in Italy. The 28-year-old from Osaka, Japan earned the silver medal in the time trial and the bronze medal in the road race at the 2018 Asian Games in Subang, Indonesia. She has competed for Japan in numerous international competitions and is expected to have her best season yet in 2020.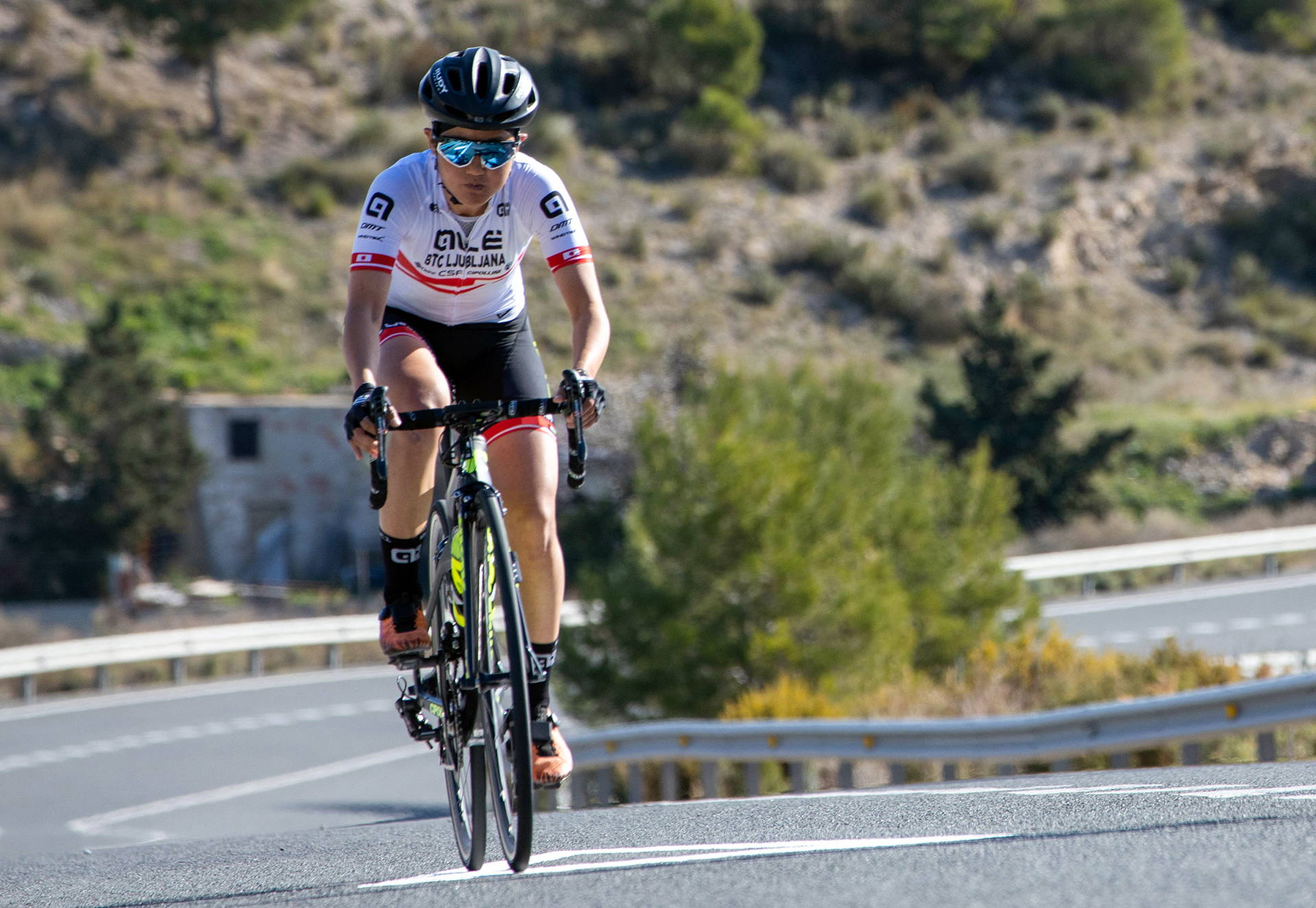 Yonamine will be training and racing with LEOMO's new TYPE-S bike computer, a revolutionary digital device that features cutting-edge motion analysis technology and a wide range of features and functions for cyclists and individuals with an active lifestyle.

With the support and digital insights from LEOMO, she'll use the data derived from the TYPE-S to track her cycling form, fitness and performance throughout the season.
"We are proud to sponsor Eri Yonamine as she prepares for what we believe will be her greatest season yet," said Kunihiko Kaji, CEO and co-founder of LEOMO. "She is one of Japan's leading international athletes, a national treasure and the ideal athlete to represent LEOMO and utilize our next-generation TYPE-S device and motion analysis technology."
The TYPE-S provides a precise understanding of athletic form, function and performance via five LEOMO IMU sensors, LEOMO's proprietary motion tracking technology and the LEOMO app interface. The TYPE-S also has access to the Google Play store, making it possible for athletes to use all of their favorite apps to further enhance their training and racing experiences.
The TYPE-S runs on the Android 9.0 operating system which allows it to combine the functionality of a sports computer with the convenience of a phone. Wi-Fi connectivity and integration of a Nano SIM card allow a user to stay connected via 2G/3G/LTE connectivity. When she's not on her bike, Yonamine will be able to use the TYPE-S to email her coaches, text her training partners, call family members and browse the internet all from one device.
Yonamine will be racing in numerous UCI Women's World Tour races this season beginning in March, but the ultimate goal is to achieve a podium finish in Tokyo in July. Looking back to the Rio de Janeiro Olympics in 2016, Yonamine was one of only nine riders to finish among the top 20 in both the women's road race and time trial events. She finished 15th in the 30K time trial and 17th in the 141K road race.
When Yonamine won the All Japan Championship in 2017, she was able to ride at optimal performance levels by utilizing LEOMO's live motion sensor data and receiving live feedback during the race.
"I am very pleased to have signed a sponsorship agreement with LEOMO," Yonamine said. "My coach Takei and I agree that LEOMO's motion analysis technology is essential to achieve optimal performance and improve my results this season. My aim is to continue to utilize data feedback and do regular form analysis testing as I prepare for the historic races in Tokyo this summer."
Since its inception in 2012, LEOMO has developed new technological innovations in the endurance sports industry. LEOMO plans to continue developing new, groundbreaking solutions for high-performance athletes, coaches, fitters and researchers. The goal is to create high-quality products that focus on the data necessary to optimize an athlete's performance.
LEOMO's other products include TYPE-R and Live Video Sync (LVS), which bring motion analytics out of the laboratory and into the real world for bike-fitters, coaches and researchers. The TYPE-S utilizes the same technology, but it was designed to be a do-everything sports computer for cyclists, runners, fitness athletes and active consumers.  
About LEOMO, Inc.
LEOMO, Inc. founded by Kunihiko Kaji and Taizo Son (Serial entrepreneur) in 2012, is headquartered in Boulder, CO with a satellite office in Tokyo, Japan. LEOMO's core business is to sell, design and manufacture devices and related services that contribute to advancements in sports. The company has 53 employees as of February 2020. For more information, log on to www.leomo.io or join the conversation on Facebook, Twitter, YouTube and Instagram

Contact: press@leomo.io