LEOMO, Inc. Announces Partnership with Peaks Coaching Group Led by Hunter Allen
June 29, 2016
LEOMO, Inc., emerging developer of innovative sports-based IOT devices, today announced a partnership with Peaks Coaching Group to help develop products and services targeting competitive cyclists. Peaks Coaching Group is the leading coaching service using power meter data led by Hunter Allen, a professional cycling coach and a world-renowned co-author of "Training and Racing with a Power Meter". 
LEOMO plans to introduce game-changing solutions for athletes and their coaches – starting with cyclists and triathletes in the U.S. later this year. LEOMO's pioneering technology is expected to offer valuable insights to optimize athletes' form, efficiency and performance and help them avoid injury. 

"With the help of Peaks Coaching Group, we plan to conduct a rigorous real-world testing protocol with numerous coaches and athletes to validate and optimize products and services that we'll be launching later this year," said Kunihiko Kaji co-founder of LEOMO. "We'll also incorporate feedback based on Hunter Allen's advanced coaching methodology as part of the product development." 

"The work that LEOMO is doing is truly ground-breaking," said Hunter Allen, founder of Peaks Coaching Group. "Their technology fills a void that's currently missing in a coach's or athlete's arsenal and I'm excited to help them bring it to market."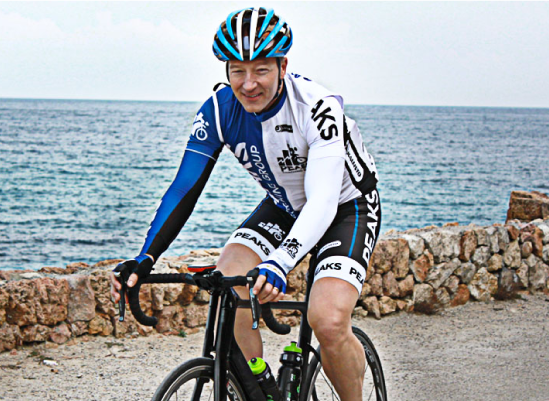 About LEOMO, Inc.
LEOMO, Inc., founded by Kunihiko Kaji and Mistletoe, Inc. (President & CEO, Taizo Son) in 2012, is headquartered in Newport Beach California with a satellite office in Japan. LEOMO's core business is to design and manufacture Sports IOT devices and related services that contribute to the advancement in sports. In May 2016, the official company name has changed to LEOMO, Inc. from Lemonade Lab, Inc. 

Corporate Website: https://www.leomo.io/ 
Recruiting Information: https://www.leomo.io/#hiring 
 
Contact regarding this press release
LEOMO, Inc. 
Public Relations: Kinouchi, Fukuchi: press@leomo.io
Tokyo Office Address: 1-10-8 Nishiazabu, Minato-ku (Tokyo) 106-0031, Japan 
URL: https://www.leomo.io/