LEOMO signs partnership with top Japanese runner Yuki Sato
The elite marathoner will receive motion analysis support while jointly developing content that all runners can utilize for form enhancement, performance improvement and injury prevention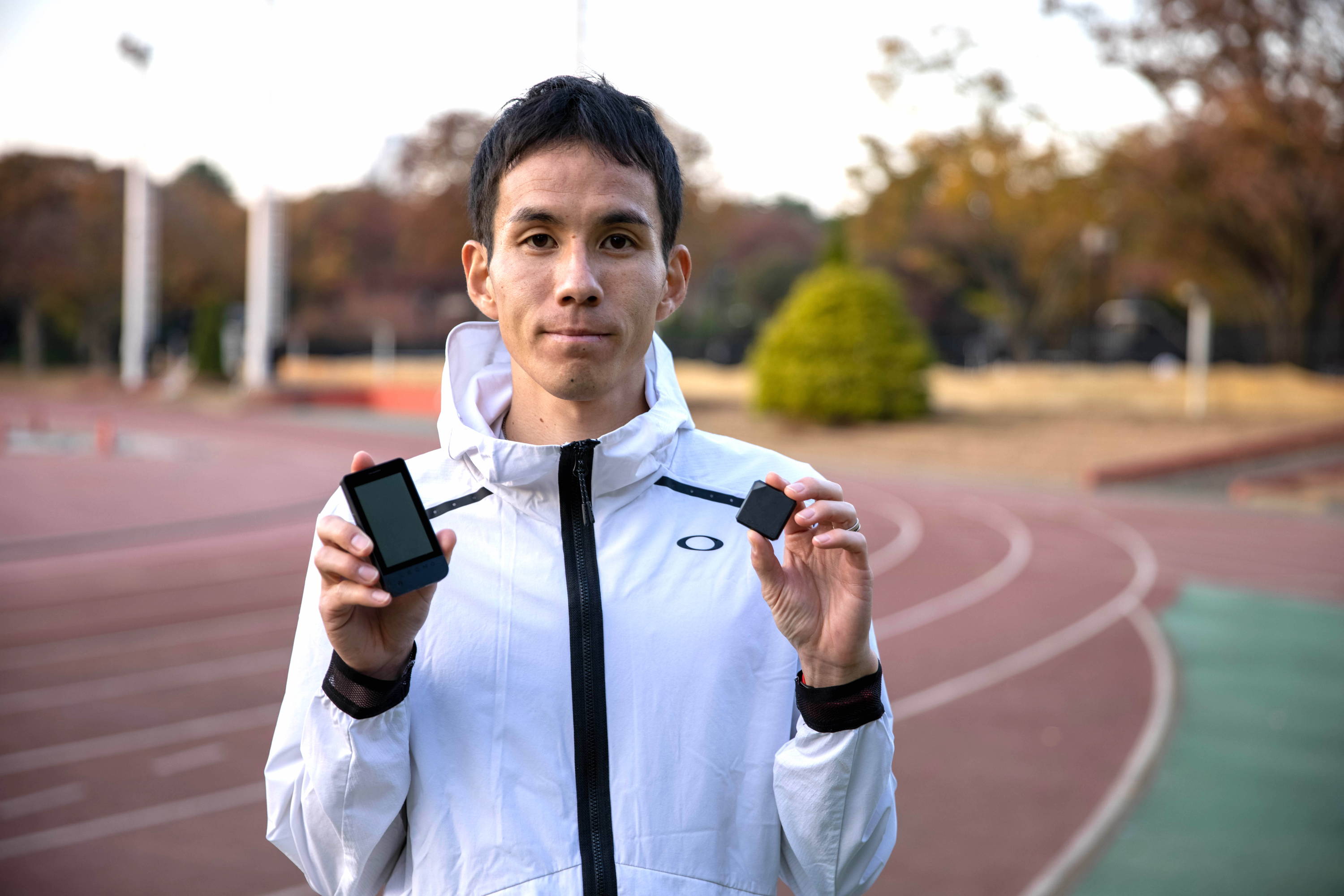 Boulder, CO (May 24, 2021)
—
LEOMO Inc., a company that helps runners and triathletes of all levels break through training plateaus with products and direct-to-customer services that enable faster, stronger, more efficient, injury-free running,
is pleased to announce that it has signed a partnership agreement with Yuki Sato, an elite Japanese marathon runner who belongs to SG Holdings.
Using LEOMO's innovative wearable motion analysis technology, Sato will receive data-informed input of his running form and movement patterns aimed at improving efficiency, reducing the likelihood of injuries and optimal preparation for target races. LEOMO and Sato will jointly develop training methods and content that runners of any level can utilize to overcome weaknesses and imbalances, improve performance and prevent injuries.
LEOMO will create new opportunities with runners around the world to share Sato's thoughts and efforts regarding competition based on the detailed data reports of his running form.
Sato was a 2012 Olympian in the 5,000- and 10,000-meter runs, but has since focused on half marathons, marathons and Ekiden events. He owns a 2:08:58 marathon PR from the 2018 Tokyo Marathon.
"I continue to train every day, believing that I can be stronger if I don't get injured," Sato said. "I was able to achieve good results at last year's Japan Championships and this year's New Year Ekiden. In order to stay at the top level at all times, it is necessary to objectively and quantitatively grasp daily changes in the body, avoid injuries, and train efficiently. A closer look at the LEOMO TYPE-S data reveals that my feelings of tone and fatigue, and subsequent failures, match the analysis results read from the numbers.
"Combining the experience I have cultivated with the technology and know-how based on LEOMO's sports science will not only lead to my own improved results, but also to the runners around me and runners in general. I hope that you will be able to work on highly efficient training that does not rely solely on completely different feelings."
Earlier this year, LEOMO launched its Running Performance Clinic service in Japan based on its motion analysis technology. It offers four different courses aimed at helping runners overcome pain and discomfort while running, break through running sluggishness and training plateaus, enhance running economy by learning optimal form and improving racing performance by increasing efficiency during high-intensity running.
"We believe that there are correct movements in each sport, and that those movements will improve performance and prevent injuries," says Kunihiko Kaji, CEO and co-founder of LEOMO Inc. "We believe that being able to run in the most beautiful form in Japan and be able to work with Sato, who has a wealth of experience, is exactly in line with that concept. I hope that the addition of our analysis to Sato, who is still evolving, will lead to further evolution. Also, by analyzing Sato's beautiful form in detail and clarifying what is different from his own form to general citizen runners and young athletes aiming for Sato, I hope it will be an opportunity to think and run like Sato instead of just increasing mileage."
About Yuki Sato
Personal bests: 5,000m: 13:13, 10,000m: 27:38 25, marathon: 2:08:58
2012 Olympian: 5,000m, 10,000m
Hakone Ekiden's oldest 1st ward section record-holder.
About LEOMO Running Performance Clinic
It is a completely remote type of running form analysis service. It can be utilized for the affordable price of 4600 yen (excluding tax). In addition to providing the service to device owners, it also includes a plan that allows you to rent all the devices necessary for measurement, so you can measure with shoes that you are accustomed to running regardless of time or place. Not only is it easy to do, but you can also get detailed feedback and advice provided to top athletes. It will be launched in the U.S. in Summer 2021.
About LEOMO TYPE-S
TYPE-S has two lineups: TYPE-S sensor kit ($449), which is a package for beginners of motion analysis that includes two LEOMO motion sensors, and TYPE-S Sensor Kit Pro ($799), which includes all five LEOMO motion sensors for advanced applications.
More info:
https://www.leomo.io/collections/type-s
About Live Video Sync (LVS)
It is possible to record as one activity log together with the data sent from the LEOMO motion sensor and ANT + sensor that are recorded at the same time as the video at 120 fps or 240 fps using the camera of the iOS device in the application running on iOS. You can do it, and by playing it on the spot, you can give immediate feedback at the training or race site, and you can also output the log on the Internet. It is a subscription service that can be used from $20, excluding tax.
About LEOMO, Inc.
Established in 2012 by Kunihiko Kaji and Mistletoe Co., Ltd., which was founded and operated by Taizo Son, we are developing sports devices and services linked to them at the headquarters office in Boulder, Colorado, and the satellite office in Tokyo, Japan.
Contact for inquiries regarding this release
LEOMO, Inc.(本社コロラド州ボルダー)は、米国と日本でサイクリスト・トライアスリート向けに提供し大好評をいただいている「リモートバイクフィッティングサービス」に加え、新たなサービスとして「LEOMO サイクリング パフォーマンス クリニック」(以下、本サービス)の提供を、4月9日(日本時間)より開始します。
本サービスは、世界で活躍するアスリート、コーチ、スポーツサイエンティストと共同で様々なテストを行い、何千ものサイクリストの解析により培った技術と経験、多くの知見を持つアダム・ハンセン選手の参画により生まれた独自のテストプロトコルを用いる事で、パワーに頼ったトレーニングでの伸び悩みの打破や、怪我の原因となる弱点の克服など、サイクリストが抱えるさまざまな課題や目標に対して、効率的に速く強く、よりサイクリングを楽しむためのアドバイスを行うサービスで、モビスターチーム(スペイン)などの世界トップレベルのチームやアスリートへの提供に留まらず、一般のサイクリストにも役立つコースを設定しました。
また、本サービスはTYPE-SあるいはTYPE-Rを既に所有しているオーナーへの提供に加え、持っていない方も計測に必要なデバイス一式をレンタルする事により利用可能となります。
レンタルでの利用は、デバイスの初期設定が不要で、受け取ったレンタルキットに含まれるLEOMOのセンサーを装着し、トレーニングを行うだけで、LEOMOの解析チームがデータを解析しコースに応じた適切なフィードバックを受ける事ができます。

LEOMO サイクリングパフォーマンス クリニック について
ウェブサイトURL:https://www.leomo.io/pages/cycling-performance-clinic-jp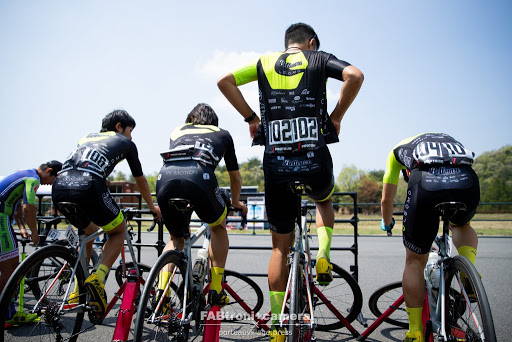 痛みの要因を知り、強化する事で痛みを克服する。
高度な解析により痛みの要因となる弱点を解説、
弱点を強化する為のアドバイスで痛みを克服する。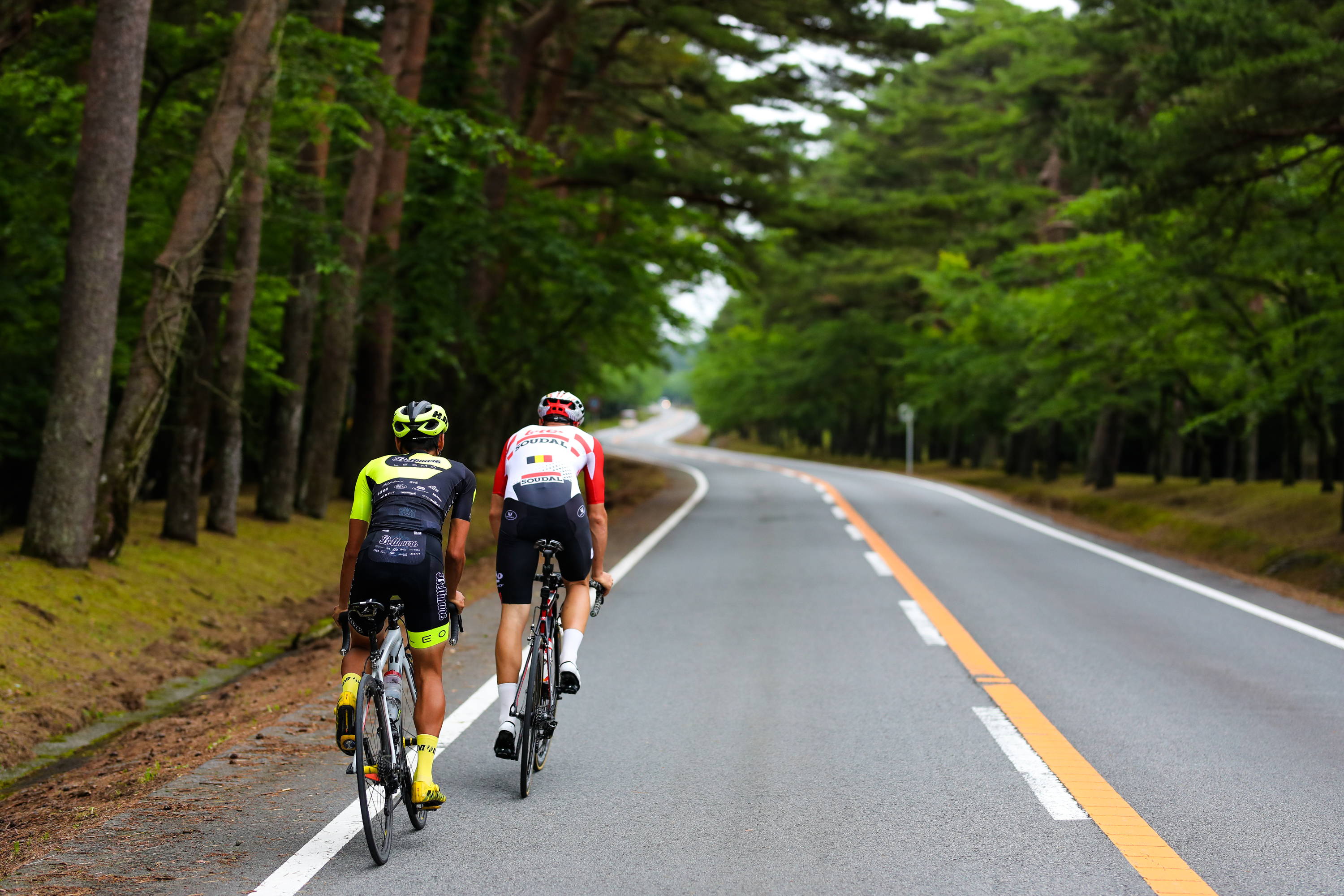 今よりもっと楽に、もっと遠くに、もっと速く。
サイクリングエコノミー
向上コース

特徴を知り、意識する事で
効率の良いペダリングを習得する。
高度な解析によりペダリングを解説、改善する為の
アドバイスで効率の良いペダリングを習得する。

目標のレースまでにあと少しパフォーマンスを上げられたら結果は大きく変わる。伸び悩みを打開するヒントがここに。
伸び悩み打開コース

伸びしろを知り、自分にあった
トレーニングで効率的に打開する。

高度な解析により今まで気づかなかった
伸びしろを解説、効率よくトレーニングする為の
アドバイスで伸び悩みを打開する。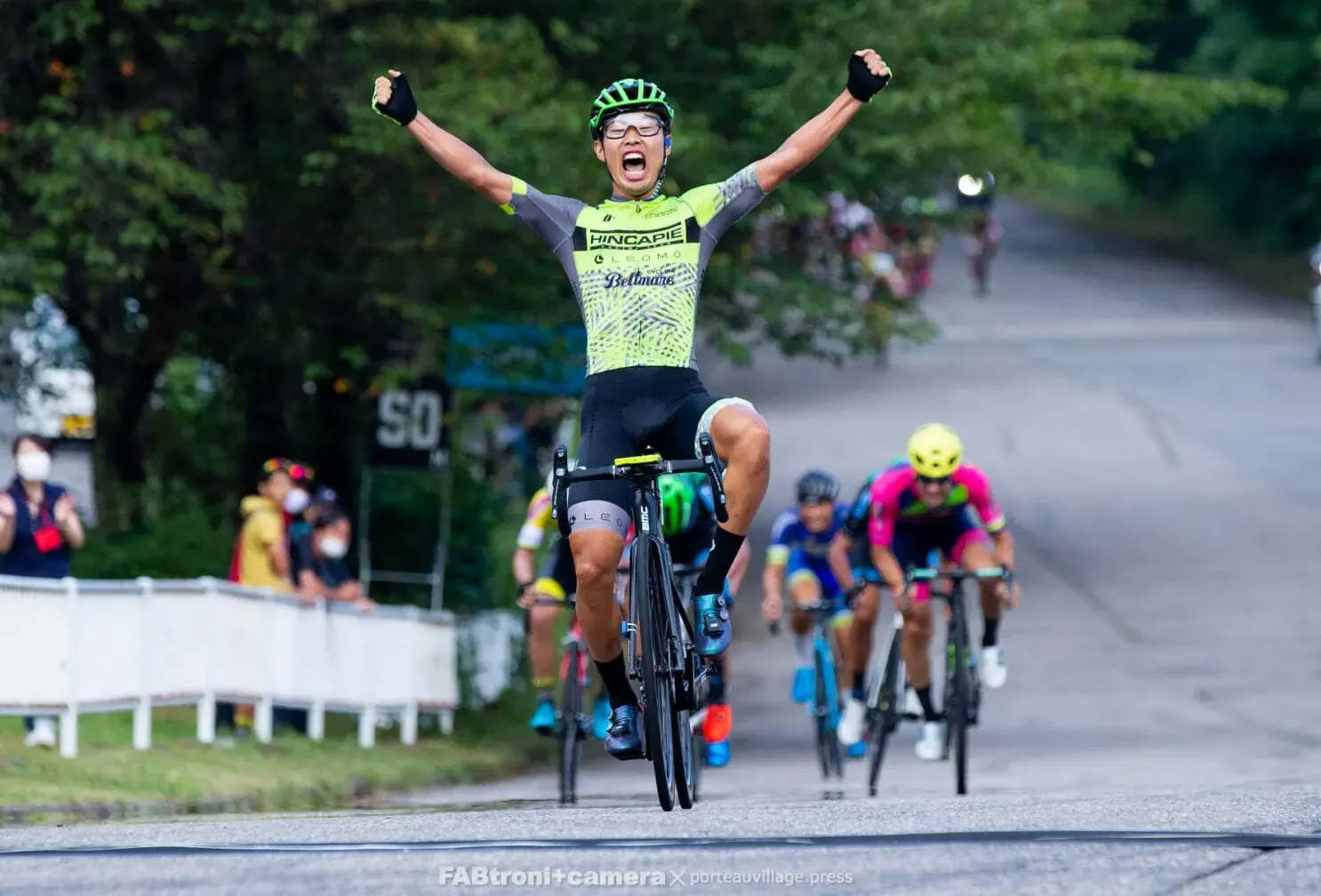 コントロールできない強度変化に対応する秘訣を教えます。
勝負所で本来の力を発揮できない原因と対策。
レース対策コース

無駄な動きを知り、対策する事で
レースで好成績を残す。
高度な解析により潜在的に生じる無駄な動きを
解説、対策の為のアドバイスにより
レースで好成績を残す。

コース
・膝や腰、足首などの痛みでお悩みの方
  痛み克服コース
  痛みの要因を知り、強化する事で克服する。
・疲れにくく効率の良いペダリングフォームを身につけたい方
  サイクリングエコノミー向上コース
  癖を知り、意識する事で効率の良いペダリングを習得する。
・どんなトレーニングが効果的かわからず伸び悩みを感じている方
  伸び悩み打開コース
  伸びしろを知り、自分にあったトレーニングで効率的に伸び悩みを打開。
・勝負所で本来の力を発揮しレースで好成績を残したい方
  レース対策コース
  無駄な動きを知り、対策する事でレースで好成績を残す。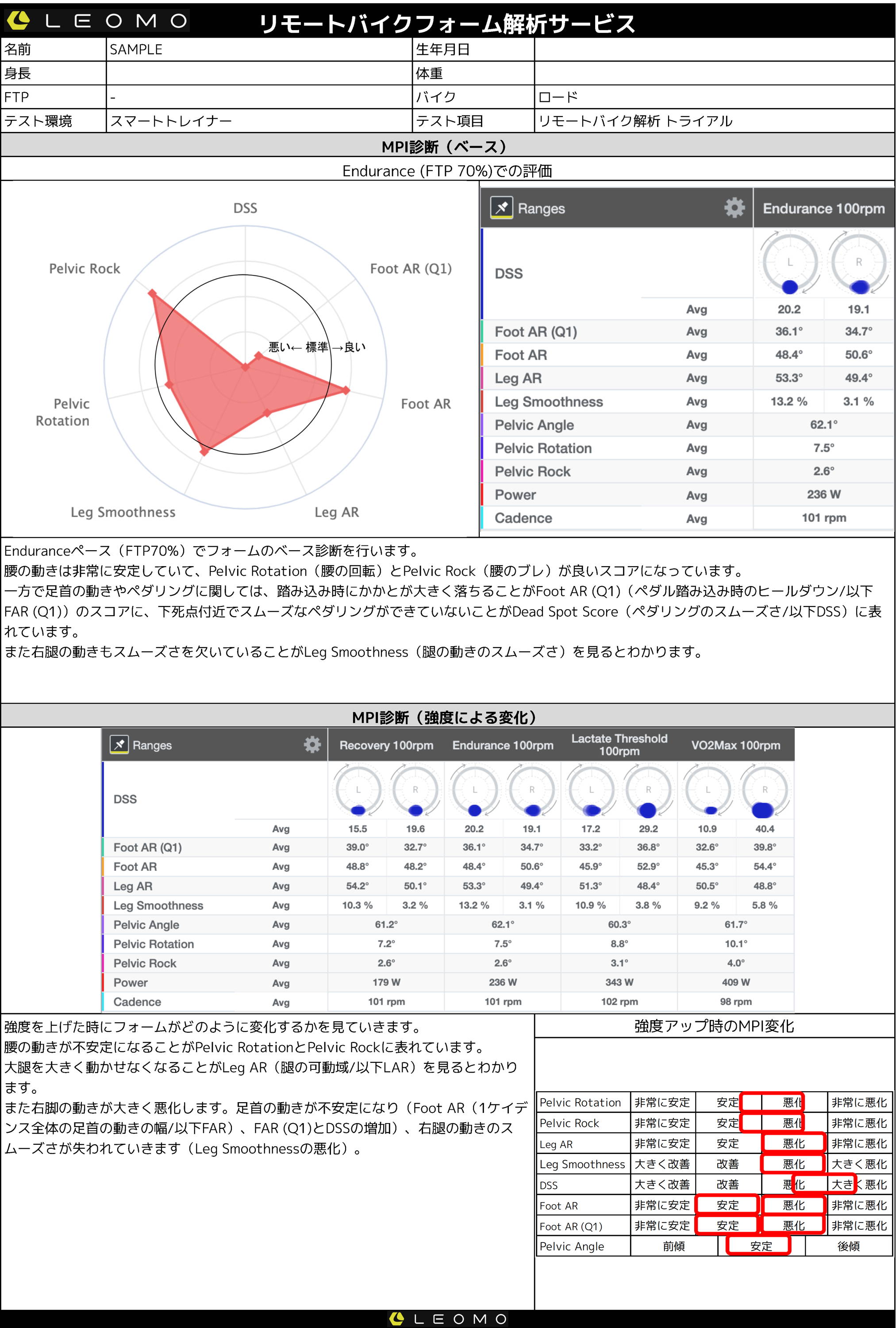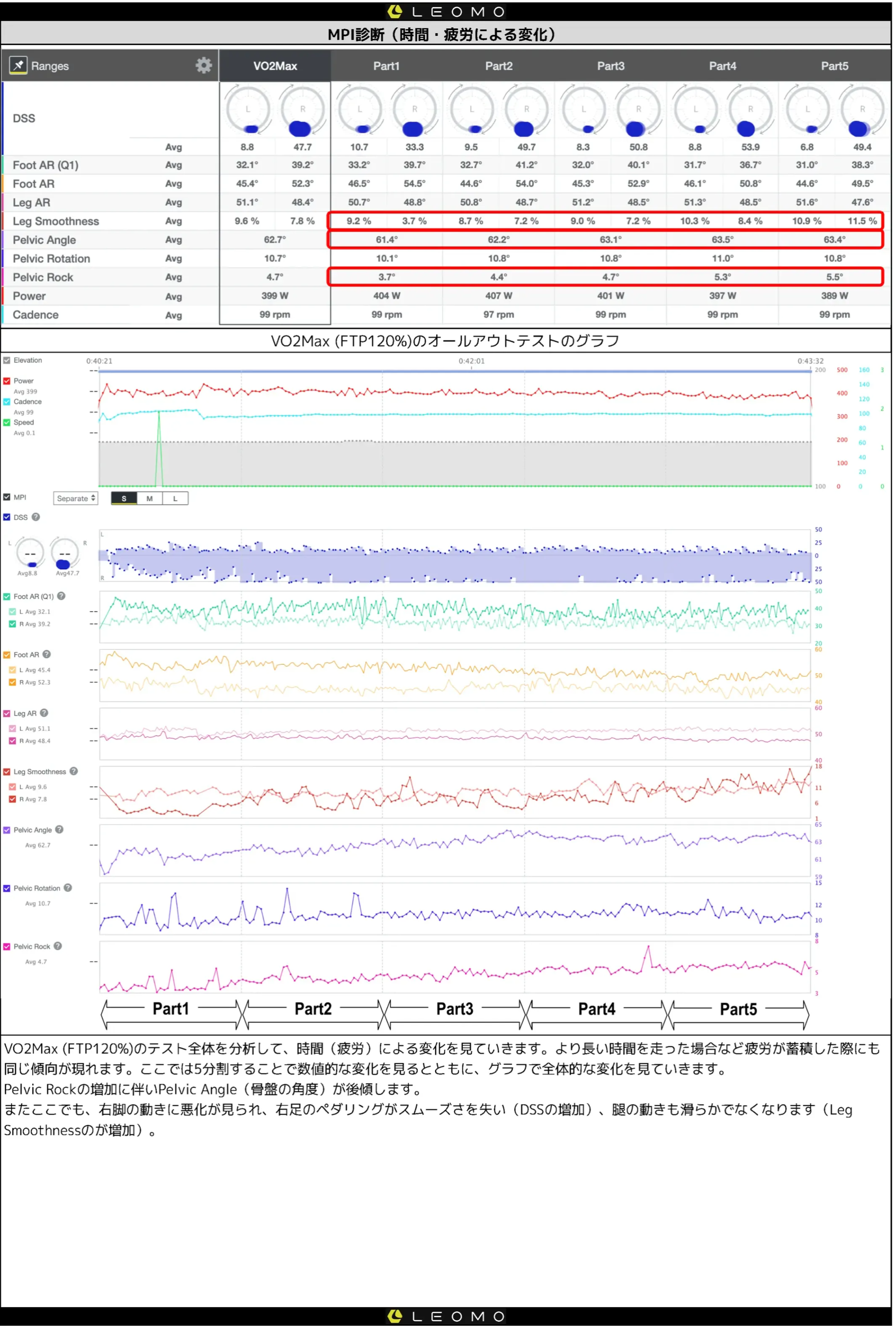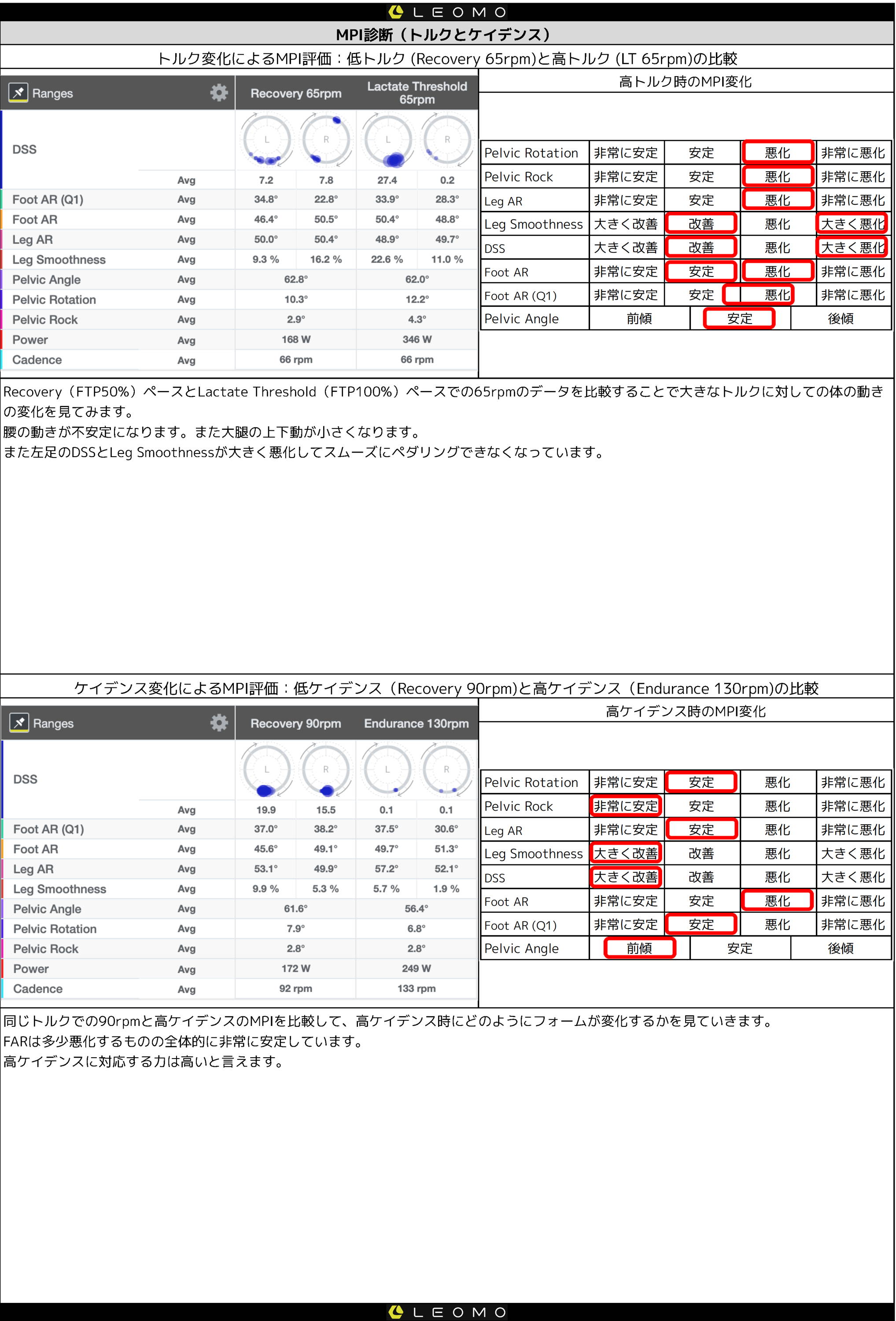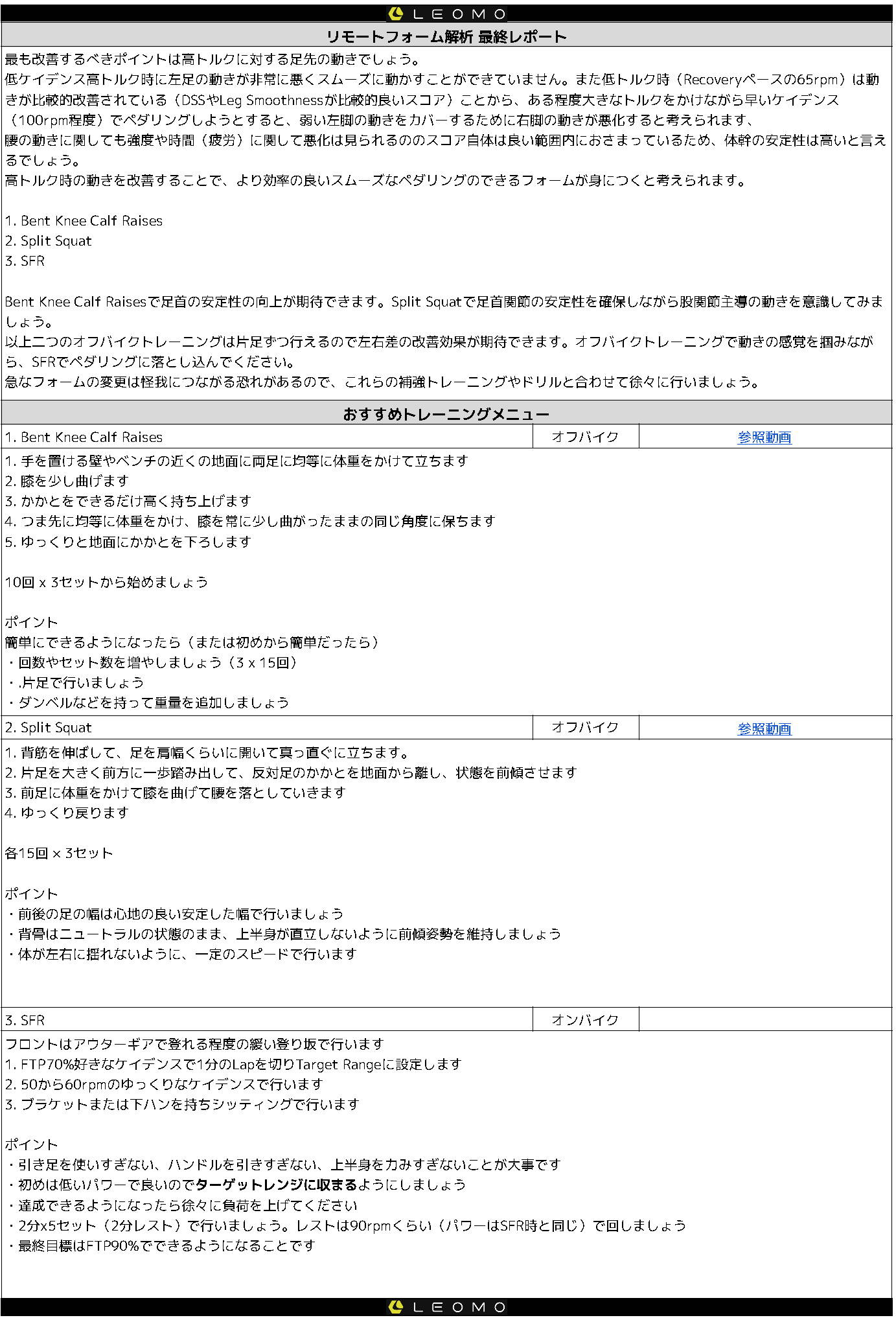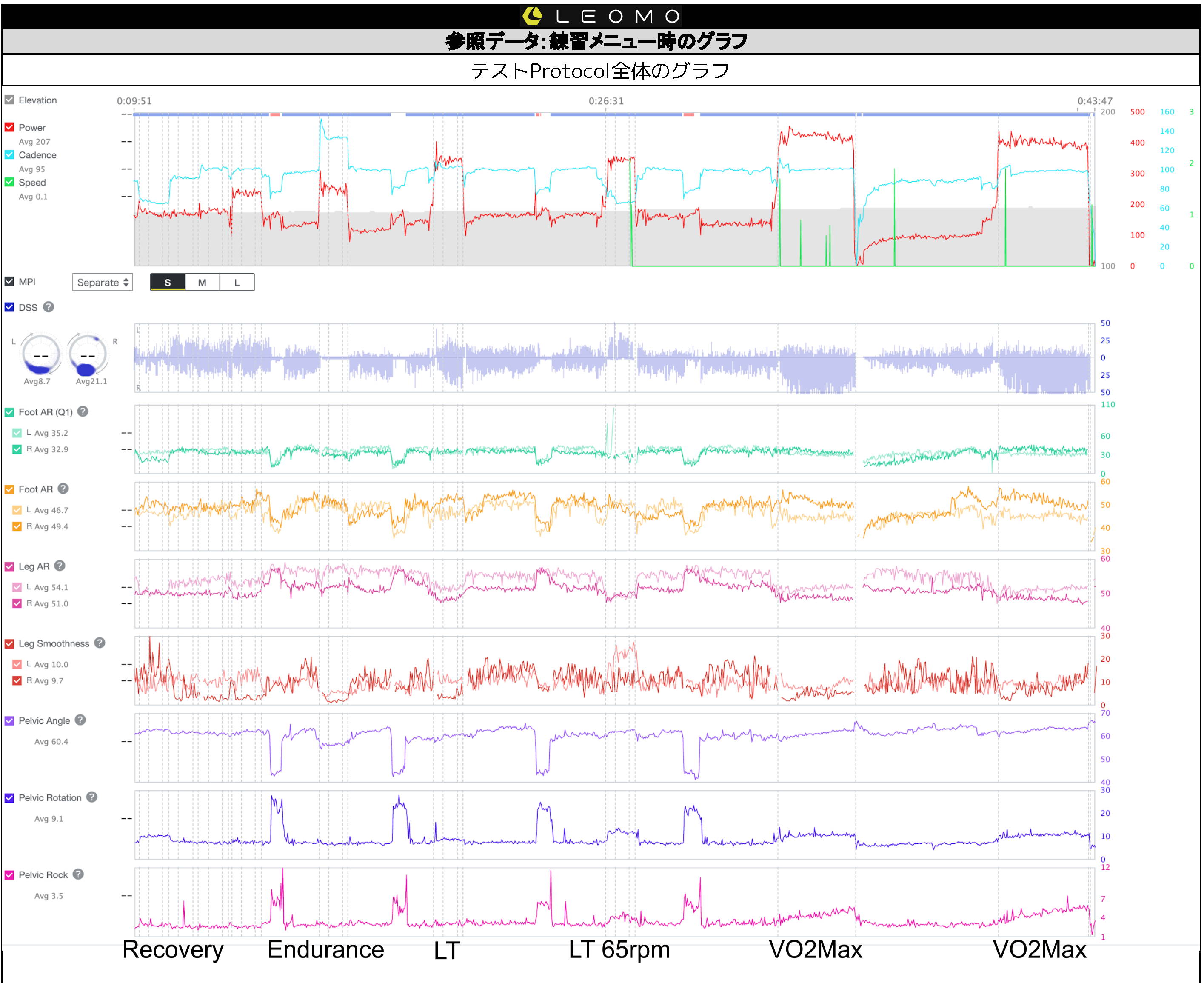 各コース共通
価格は全て税抜き

標準


5営業日以内に解析

レンタル※1

オーナー

データ解析のみ

¥8,300

¥3,800

バイクフィッティング
& データ解析

¥14,300

¥9,800

バイクフィッティング
追加オプション

¥6,580

データ解析
追加オプション

¥3,800
各コース共通
価格は全て税抜き

プレミアム


3営業日以内に解析

レンタル※1

オーナー

データ解析のみ

¥9,200

¥4,500

バイクフィッティング
& データ解析

¥18,100

¥13,400

バイクフィッティング
追加オプション

¥8,980

データ解析
追加オプション

¥4,500
各コース共通
価格は全て税抜き

標準


5営業日以内に解析

プレミアム


3営業日以内に解析

レンタル※1

オーナー

レンタル※1

オーナー

データ解析のみ

¥8,300

¥3,800

¥9,200

¥4,500

バイクフィッティング
& データ解析

¥14,300

¥9,800

¥18,100

¥13,400

バイクフィッティング
追加オプション

¥6,580

¥8,980

データ解析
追加オプション

¥3,800

¥4,500
TYPE-Sの新規購入割引について、期間は契約から、3週間有効となります。割引額はTYPE-Sセンサーキットプロが6,000円引き、TYPE-Sセンサーキットが2,000円引きとなります。
LEOMO TYPE-S について
TYPE-Sは2つのラインナップがあり、LEOMOモーションセンサー2つを同梱したモーション解析のビギナー向けパッケージであるTYPE-Sセンサーキット(税抜49,800円)およびLEOMOモーションセンサー5つ全て同梱したTYPE-Sセンサーキットプロ(税抜89,800円)をアマゾン、Yahoo!ショッピングの直販サイトをはじめ正規販売店等で販売しております。
ウェブサイトURL:https://www.leomo.io/pages/product-type-s-jp
LEOMO リモートバイクフィッティングサービスについて
米国及び日本で提供され大好評をいただいている完全リモート型のバイクフィッティングサービスです。サービスにはデバイスのレンタルが含まれ、自宅にいながら適正なポジションの提案を受けることができます。プランはサドル高の提案を受けられるベーシックプラン(税抜9,800円)と、サドル高に加えサドル前後位置までの提案を受けられるスタンダードプラン(税抜12,800円)からお選びいただくことができます。
LEOMO, Inc. について
2012年に加地邦彦と、孫泰蔵が創業し活動するMistletoe株式会社によって設立され、アメリカ ボルダーの本社及び品川区五反田の東京オフィスにおいて、スポーツデバイスとそれに連動するサービスの開発を行っています。
ウェブサイトURL:https://www.leomo.io/